art now showing... Svengali Episode 3 Svengali Episode 3, part 2... Svengali Pilot Episode 3 is an improvised twelve minute special in which Dixie gatecrashes a live radio show at The Foundry. Our cast this episode features Jonathan Owen, Roger Evans and Sean Harris playing photographer Anton Blair. The episode was shot during the recording of Tracey Moberly's weekly radio show for Resonance FM. Guests on Tracey's show this week are Alan Mcgee, A&R man Brian Horse, ex-Libertines Carl Barat, ex-Oasis guitarist Bonehead, Goldie Lookin' Chain's Maggot, Gavin Bain and his band Hopeless Heroic. Piano intro by Gabriel Keen. Hear the full story of Dixie's invasion as it happened on The Late Late Breakfast Show, Tuesday 5th May at 8pm on Resonance 104.4 London or
http://www.resonancefm.com
. on youtube:
SVENGALI episode one...
SVENGALI episode two...
art on the far wall
FRANCESCA PINTORI
WEDNESDAY 29 APRIL - SUNDAY 3 MAY 09
art festival in the basement
LUXURY GOODS
The Value of Art A picture is worth 50 words, not 49 or 51. A multicultural international peripatetic festival
http://www.luxurygoodslondon.com
http://www.facebook.com/event.php?eid=53601091886
From outsider art to conceptual art, all creative practice has a VALUE invested in it, thus making the process or end result a luxury good. The festival considers how art practice is affected by the idea that the items created are defective luxury goods. The free festival includes film, performance, painting, photography, sculpture, ceramics, drawing, and music, each piece with a 50 word text on the value of art. Wednesday 29th- 7:30 pm Opening - Music by Vartry Road, and erin K, stories by Giles Abbott and Alexander Zeke Thursday 30th - 7:30pm Films by Ruth Dupre, and Fiona Whitty, poetry by Michael Glover and Richard Niman followed by symposium on the Value of Art. Friday 1st 8pm Performances by Gemski, Sebastian Loesner and Annouchka Bayley Saturday 2nd -6pm Lisa Wells Turner - The Opposite of Waiting preview performance
http://www.brightonfestivalfringe.org.uk/ticketing/webextra.aspx?ev=902
Sunday 3rd 5pm - Open Drama Workshop by Tamsin Irwin
FRIDAY 01 MAY 09
12-1PM tune in to...
THE FOUNDRY LATE LATE BREAKFAST SHOW
broadcast live on RESONANCE 104.4FM streamed live on
http://www.resonancefm.com
archives on
http://www.sanderswood.com/radio/
music by
MAZAIKA
Igor Outkine
tenor, accustic and magic midi accordion ( double bass, guitar, piano, bandoneon .... ) vocal harmoniser
Sarah Harrison
violin, domra
TUESDAY 05 MAY 09
new art on the stair well
MARCO D'ITRIA
'Since I've been loving you' new art on the far wall
TINA VILJOEN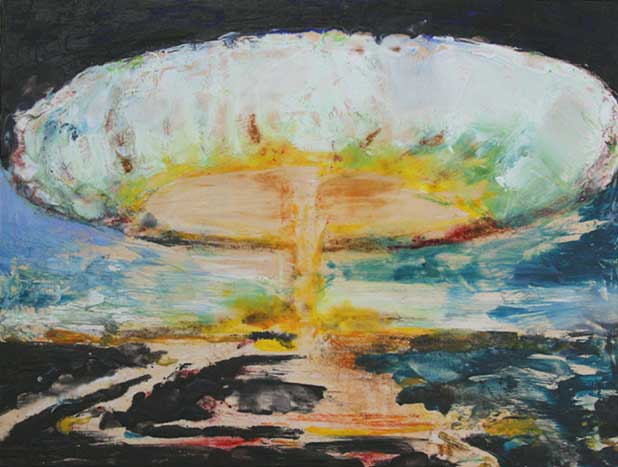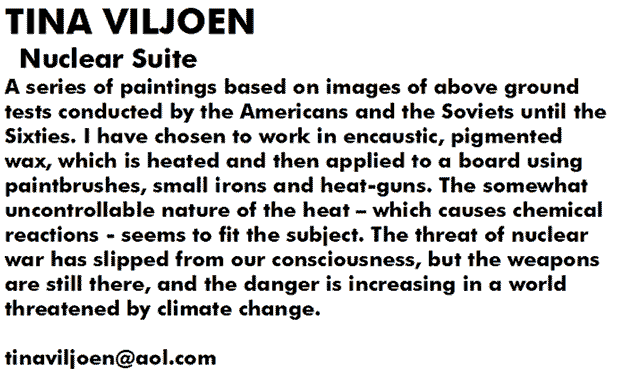 THURSDAY 07 MAY 09
new art in the basement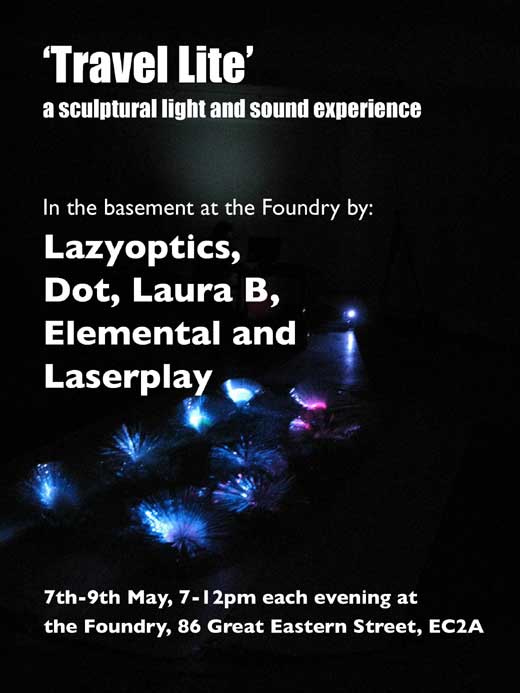 new art in the vaults
LEO COHEN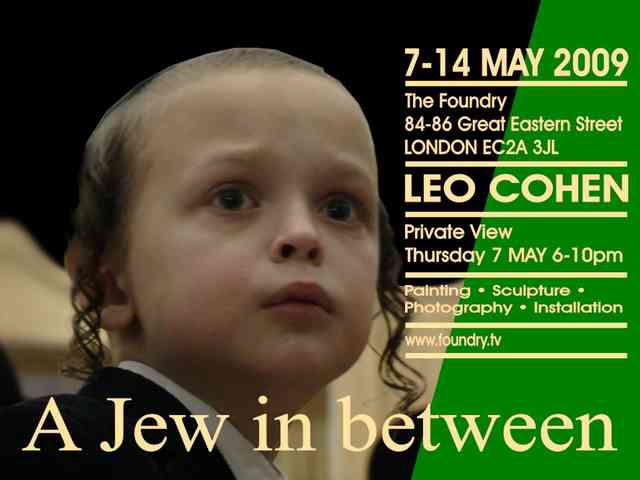 "A Jew in Between" The installation is set in two parts consisting of a world juxtaposing Judaism with debauchery. Sanctity and holy innocence is perhaps being perverted by sex and filth, where one is caught between the balance of something beautiful and something unholy one might also find the holy distasteful too. The aesthetics of the pieces may show that they are made from cheap recycled material and the artist stresses the metaphor on religion that perhaps it is something material, holy, made from unholy and that beautiful things are perhaps man made from the things we neglect and normally throw away. It is autobiographical of the artist's orthodox Jewish upbringing and rebelling, his feelings towards religion and the new perversions of life outside the bubble neither for, nor against either, but constantly torn between two worlds and always left hanging in the balance.
TUESDAY 12 MAY 09
new art in the basement
CHRISTINA MARIGNOLI
NEW PAINTINGS
WEDNESDAY 13 MAY 09
new art on the far wall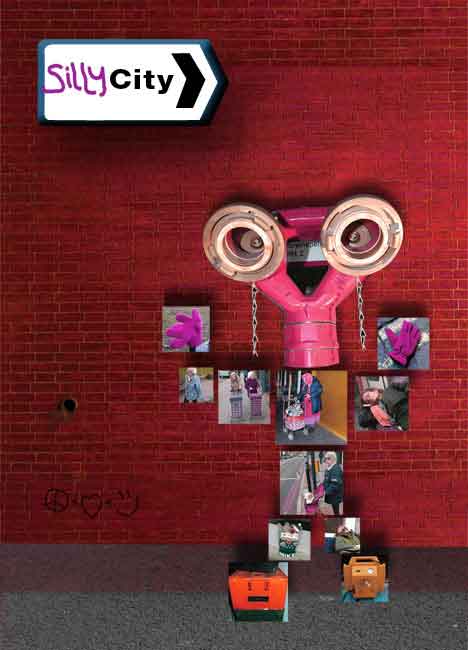 itchy i presents:
SILLY CITY
"It's about the city, the people and the weird things in between." A Photo Exhibition by
STEFAN KLENKE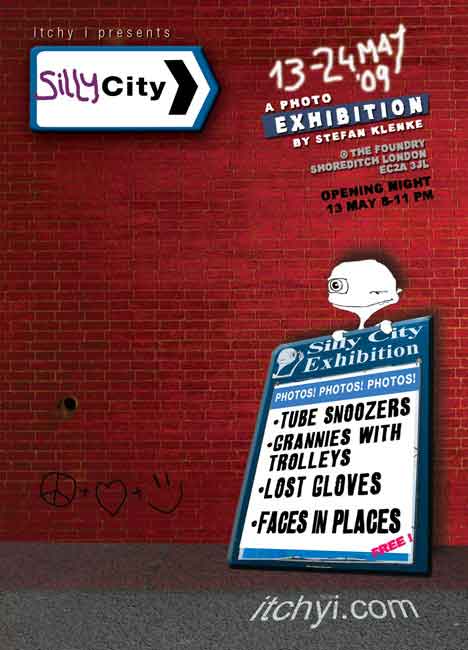 http://www.itchyi.com
WEDNESDAY 27 MAY 09
new art on the far wall
FRANCOIS DAILLANT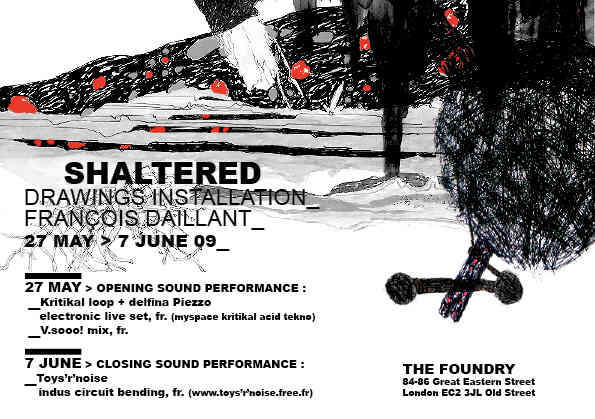 SUNDAY 31 MAY 09
WELCOME TO WORMWORLD
open mic poetry >>basement
REELNEWS
SUNDAY 7 JUNE 09
art on the far wall
FRANCOIS DAILLANT
closing night with incidental performance by
TOYS'R'NOISE
TUESDAY 16 JUNE 09
new art in the stair well
KUMBO
photografer and digital artist The magic of shapes and colours Fantasy and Reality melt together to create Magic
WEDNESDAY 17 JUNE 09
new art in the library
KATE THEODORE
opening night
WEDNESDAY 24 JUNE 09
new art on the far wall
GREG CHARLTON
SUNDAY 28 JUNE 09
WELCOME TO WORMWORLD
open mic poetry >>basement
REELNEWS
TUESDAY 14 JULY 09
new art on the bar wall
EVA LIS
_ _ ...check back later for more info!
  84-86 GREAT EASTERN STREET LONDON EC2 020 7739 6900