TUESDAY 24 MARCH 09
open keyboard
PIANO NIGHT
new art in the library
BYAM SHAW PEOPLE'S UNIVERSITY
new art on the bar wall
DANIEL JAMIESON
>>basement
ENGINEERS without BORDERS
http://www.ewb-uk.org/ewbfestivalexhibit
EWB-UK
and
Article 25
present an open exhibition on overseas development speakers from 6.30pm
DR VICTORIA HARRIS
Article 25 CEO
PROF CJ LIM
the Bartlett UCL and Studio 8 Architects, founder
RUVAN MENDIS
EWB-UK, Trustee
WEDNESDAY 25 MARCH 09
>>baseent from 7.15pm
OPENNED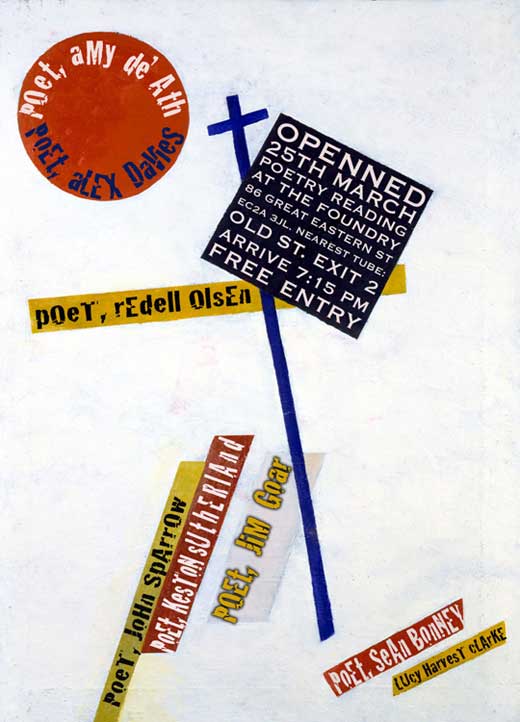 MARCH READING Sean Bonney Alex Davies Amy De'Ath Jim Goar Lucy Harvest Clarke Redell Olsen John Sparrow Keston Sutherland
THURSDAY 26 MARCH 09
>> vaults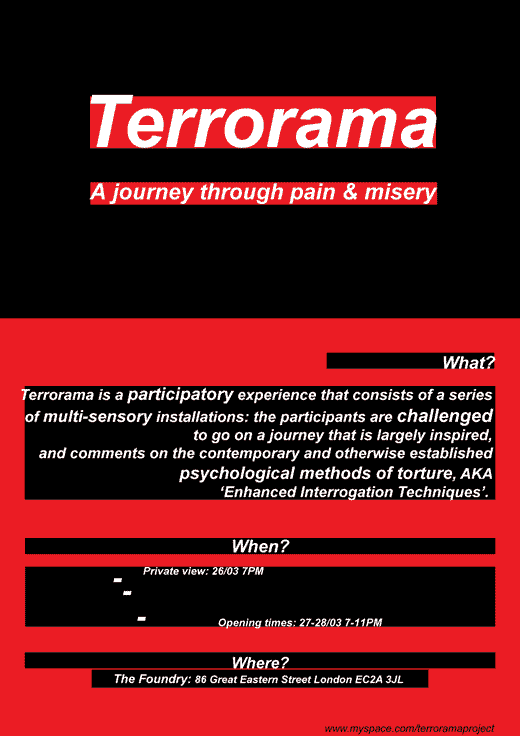 SATURDAY 28 MARCH 09
TEMPORARY EVENT NOTICE
>>bar floor
DISCO_R.DANCE
>>basement
NOISE=NOISE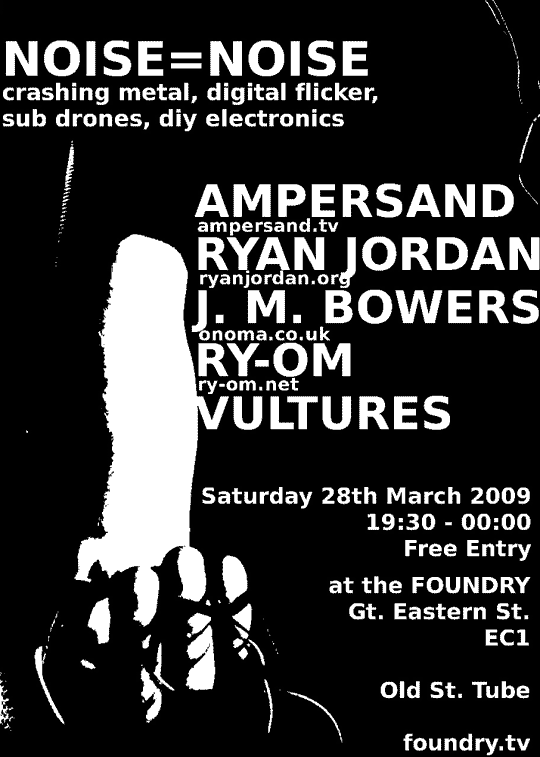 SUNDAY 29 MARCH 09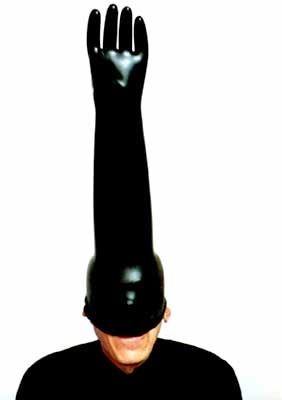 8.00-8.30
ANDREW BAILEY
STAND UP "an endearing yet deeply disconcerting performance artist whose dislocated sense of fun seems to come from a different planet" -william cook gaurdian guide
TUESDAY 31 MARCH 09
open keyboard
PIANO NIGHT
new art on the stair well
CHARLIE
new art on the far wall
ROSEMARY HUDSON
THURSDAY 02 APRIL 09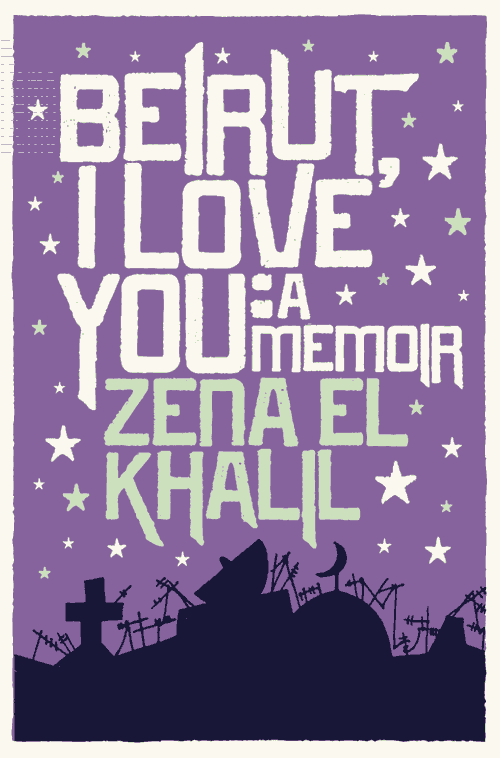 BEIRUT, I LOVE YOU
BOOK LAUNCH with INCIDENTAL MUSIC and SPOKEN WORD Straight out of Beirut, Lebanon, Zena el Khalil will read from her recently published memoir, Beirut, I Love You. Her reading coincides with the launch of her book in the UK. This is the story of Zena, a young woman who has fallen under the spell of a city that threatens to engulf her in war, grief and love affairs. In the streets armed militias carve out their territories, while ragged construction workers rebuild the city. Refugees sleep five to a bed as bleach-blondes wend their way to the next drug-fuelled supernightclub. At any moment, the bombs will start falling. Meanwhile, Zena and her best friend Maya must try to make sense of their lives amidst the craziness, and negotiate the city's many obsessions including cosmetic surgery, husband hunting and Kalashnikovs. As honest as it is forgiving, this artist's memoir pits love and art against the ever-present threat of war. Ramzi Hibri, a young & up and coming bass player, is flying in from Beirut to take London by storm. He will create soundscapes from the magical mystical wonderland of xanadu* , inspired by passages of Zena's book. After which, a full fledged catharsis will follow. This is what it's like to be young and from Beirut. Joe Namy, (aka Iqaa the Olivetone), Detroit/New York based connoisseur of music from the Middle East and host of the weekly radio program Electric Kahraba on WNYU, will be selecting new and rare beats, rhymes, and tarab from the turbulent, but ever mesmerizing world of Arabia. new art in the vaults
KIMI WYLDE
JOSEPH HOLCKENER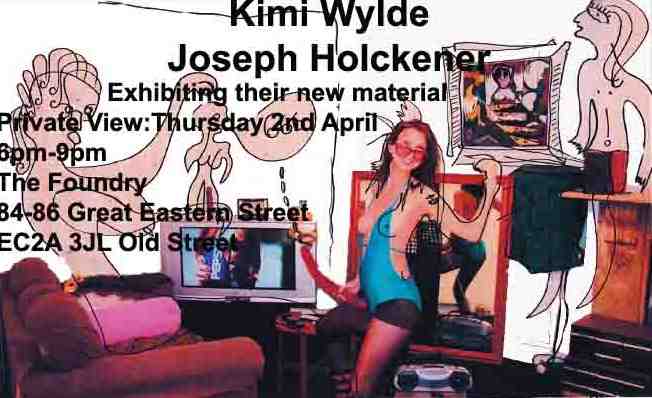 TUESDAY 07 APRIL 09
open keyboard
PIANO NIGHT
new art in the vaults
OCEAN
new art on the bar wall
SELVAN MUNIAN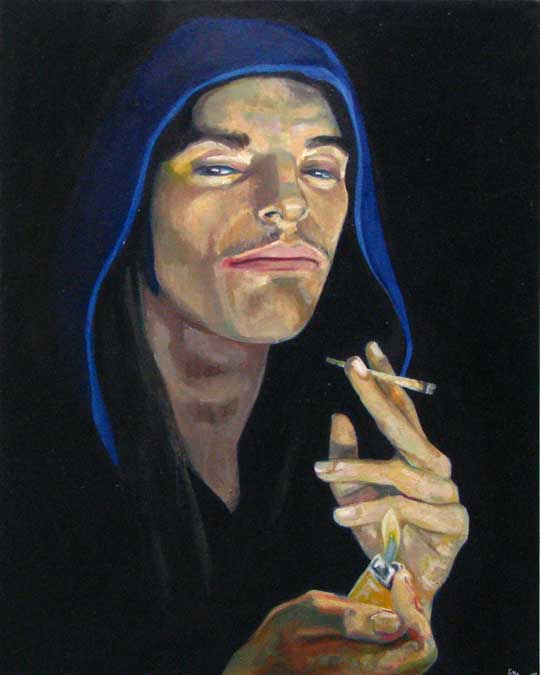 Selven Munian presents a collection of painting, drawing, and photography exploring issues which face us on a daily basis. Influenced by; observations from mass media; journeys around London; and personal experiences: the work comments and questions life in an urban environment. contact number: 07597 148 053 email: mechaselvoid@gmail.com
TUESDAY 14 APRIL 09
new art on the far wall
SETH BANKS
new art on the stair well
JOHN TILSON
The installation is an arangement of three A1 landscape pieces called 'yin and yang with grey scaling'. It is a visual display of man and nature in antithesis and in harmony: with the garden as the halfway house between artifice and what man is born into. The opening night (Wednesday the 22nd of April) brings together the talents of film makers, comedians, poets and musicians under the careful tour guidance of a science-geek musician, comedian-compare.
SATURDAY 25 APRIL 09
TEMPORARY EVENT NOTICE
bar floor:
VINYL PLEASURES
basement:
UGLYFUNK
SUNDAY 26 APRIL 09
WELCOME TO WORMWORLD
open mic poetry >>basement 4PM
JOHN HARRIS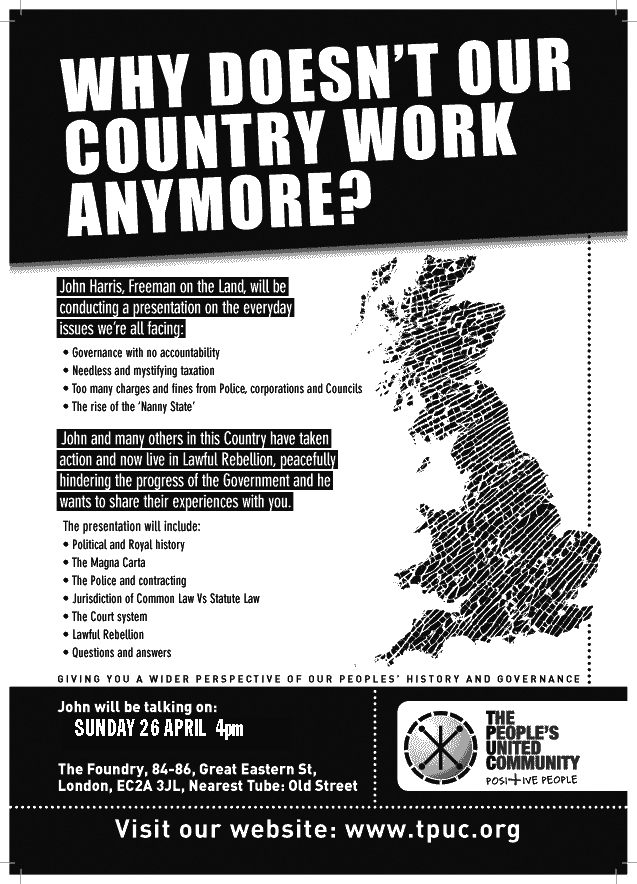 6.30PM
REELNEWS
TUESDAY 05 MAY 09
new art on the stair well
MARCO D'ITRIA
'Since I've been loving you' new art on the far wall
TINA VILJOEN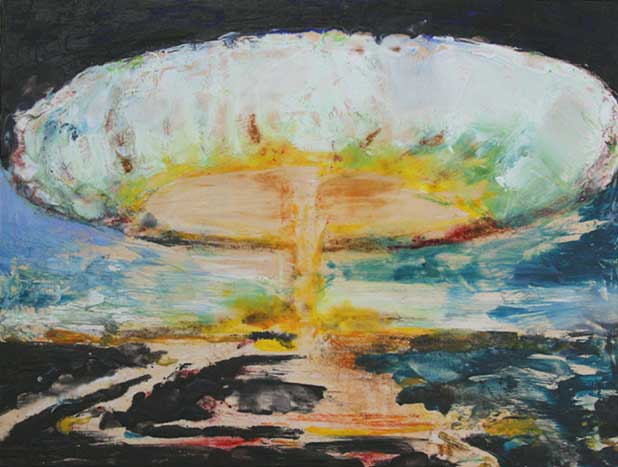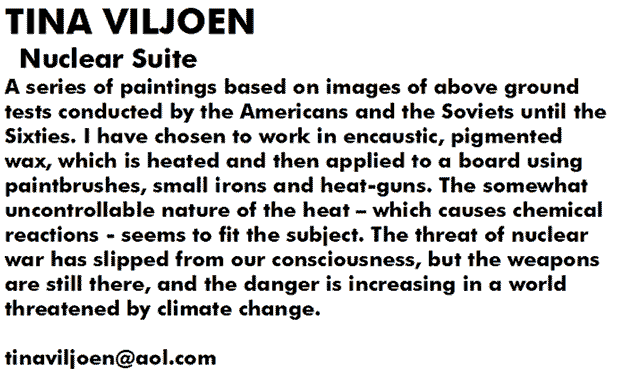 new art in the basement
MARIA YIASOUMI
TRAVEL LITE
THURSDAY 07 MAY 09
new art in the vaults
LEO COHEN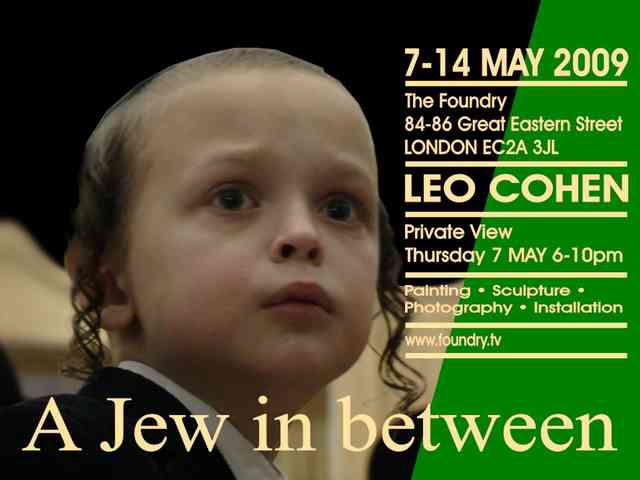 "A Jew in Between" The installation is set in two parts consisting of a world juxtaposing Judaism with debauchery. Sanctity and holy innocence is perhaps being perverted by sex and filth, where one is caught between the balance of something beautiful and something unholy one might also find the holy distasteful too. The aesthetics of the pieces may show that they are made from cheap recycled material and the artist stresses the metaphor on religion that perhaps it is something material, holy, made from unholy and that beautiful things are perhaps man made from the things we neglect and normally throw away. It is autobiographical of the artist's orthodox Jewish upbringing and rebelling, his feelings towards religion and the new perversions of life outside the bubble neither for, nor against either, but constantly torn between two worlds and always left hanging in the balance.
SUNDAY 31 MAY 09
WELCOME TO WORMWORLD
open mic poetry >>basement
REELNEWS
WEDNESDAY 24 JUNE 09
new art on the far wall
GREG CHARLTON
SUNDAY 28 JUNE 09
WELCOME TO WORMWORLD
open mic poetry >>basement
REELNEWS
TUESDAY 14 JULY 09
new art on the bar wall
EVA LIS
_ _ ...check back later for more info!
  84-86 GREAT EASTERN STREET LONDON EC2 020 7739 6900