SATURDAY 25 OCTOBER 08
>>bar floor
DISCO_R.DANCE
http://www.myspace.com/discordnce
http://www.discordance.biz
Pete Stormcrow & Dancon1 host another session of electronic goodness...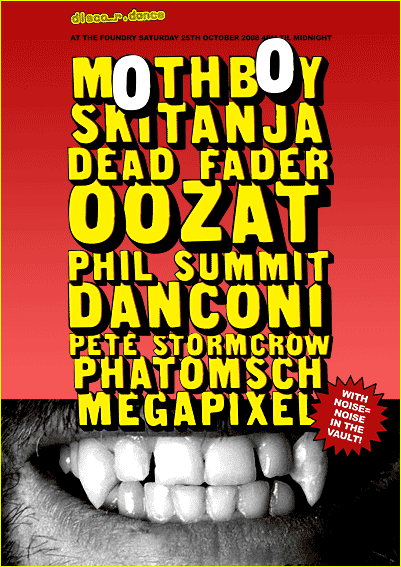 LIVE ACTS :
MOTHBOY
http://www.myspace.com/simonmothboy
SKITANJA
http://www.myspace.com/skitanja
DEAD FADER
http://www.myspace.com/deadfader
OOZAT
http://www.myspace.com/oozat
GUEST DJ :
PHIL SUMMIT
(Tunng / moonpalace) VJs / PROJECTIONS :
PHANTOMSCH / MEGAPIXEL
>>basement
NOISE=NOISE
a night of feedback looping, circuit hacking, extreme music, industrial noise from: SHIFT -
http://unrestprod.com
RYAN JORDAN -
http://doc.gold.ac.uk/~ma701rj
JOHN BOWERS -
http://www.onoma.co.uk/
SKAT INJECTOR -
http://www.myspace.com/skatinject0r
THE NOISER -
http://www.noiser.org/
BARACLOUGH -
http://www.baraclough.co.uk/
LONDON CONRETE -
http://www.myspace.com/londonconcrete
KAYAKA -
http://www.myspace.com/kayakathethird
with live vjing from: PIXELPUSHER -
http://pixelpusher.flkr.com/
ODDSCENE -
http://www.myspace.com/oddscene
There will be a compilation CD avaliable with tracks from each artist performing on the night. Distro stall. Ear plugs. Entry = FREEEEEE!!!!
TUESDAY 28 OCTOBER 08
open keyboard
PIANO NIGHT
new art in the library
JAN
new art in the vaults
GRASSY NOEL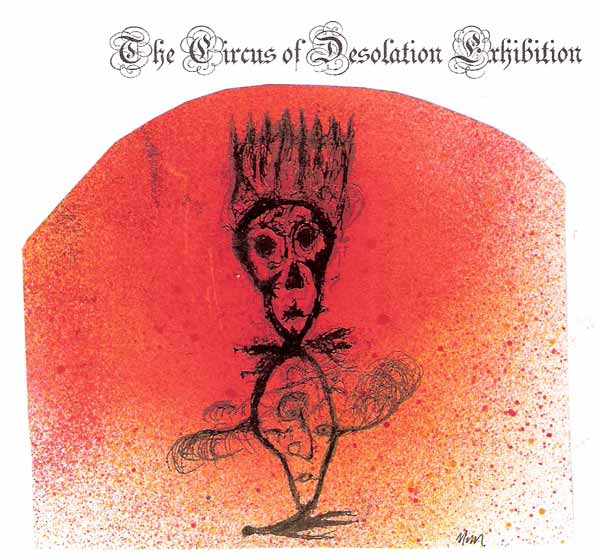 THE CIRCUS OF DESOLATION EXHIBITION
October 28 - November 2 The People's Bank Vaults, The Foundry Grazzy Noel presents the once in a life-time opportunity to attend The Circus of Desolation Exhibition. The Exhibition celebrates the ancient Diwali and Samhain Festivals of Light, The Great Re-Awakening. It is the time of year of great festivities and the beginning of the Celtic new-year, a very appropriate time to be getting rid of the Texan Bush Boys, "Trick or Treat". This exciting and fearsome exhibition will be opened by La Matrona Luna's monologue performed by the fantastic actress Suzanne Harbison. In the 2nd Chamber of the very highly secure People's Bank Vault will be, for your delectation, the world's exclusive Golden Pumpkin Skull, on view on certain days only, and the world's first Smarty Embedded Pumpkin Skull both to be auctioned at The Foundry (cut out the auction house) for the predicted price of $150 Million Dollars a Skull. Other Work on exhibit are recently discovered cave paintings said to date back to the last Great Depression. The whole show will be accompanied by the audio play Le Cirque de Desolation which has the deep sonorous booming voice of the wonderful Mark Rathmell and the dulcet tones of the brilliant Brian Coleman. This Show would not be possible without the sponsorship of The People's Bank to whom we are eternally grateful; a Very Big Thank You to Pete's it's Current CEO.
http://www.myspace.com/lecirquetrilogy
WEDNESDAY 29 OCTOBER 08
new art in the library
NO:ID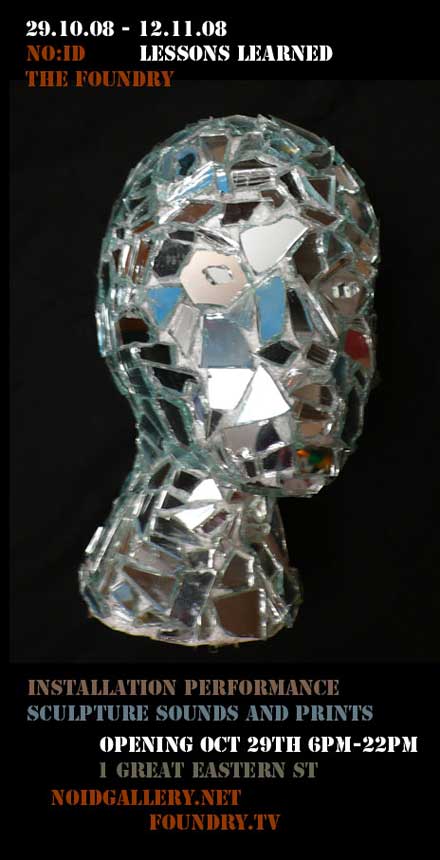 THURSDAY 31 OCTOBER 08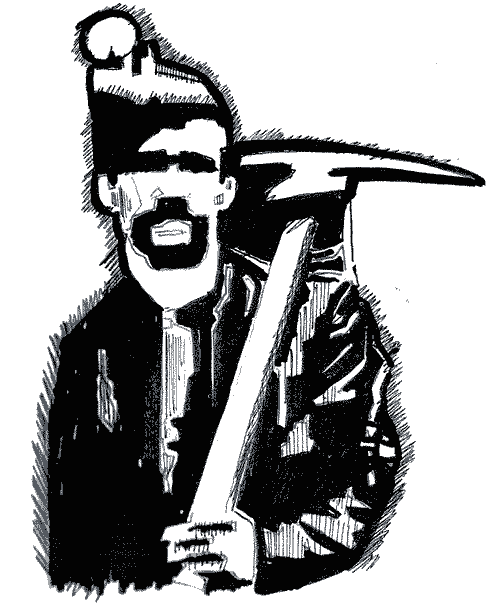 New art on the bar wall
MINE THE NOTION
The Model Motion @ the Foundry PART 2 It's the re-launch of the EDM to get the Pits Pinned. It's about marking the fruits of men, children and women's labour. The injuries. The chronic illnesses. The culture. The history. The communities. The decimation. The demolition. The rejuvenation. The regeneration. A fine blend of art, film and a campaign to mark coalmines on maps.
TUESDAY 04 NOVEMBER 08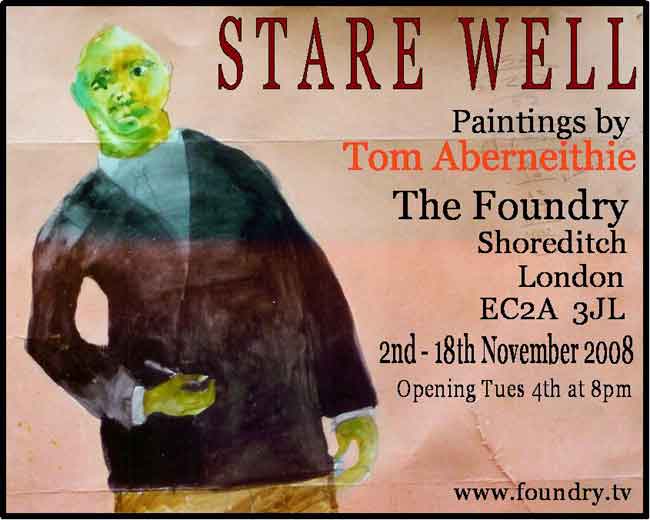 new art on the stairwell
STARE WELL
Paintings from the Turn of the Century by Tom Aberneithie Exhibition runs from Tuesday 4th November to Tuesday 18th November 2008 Tom Aberneithie was born in 1972 in Melbourne, Australia.Ê After studying Fine Art at La Trobe UCNV, Bendigo, he undertook 2 years of painting in Melbourne before heading abroad.Ê As a traveller, he visited studios in London, Amsterdam and Berlin before setting up his own studio in East London between 1998-2002.Ê The four works on display represent some of his work from this period.
WEDNESDAY 05 NOVEMBER 08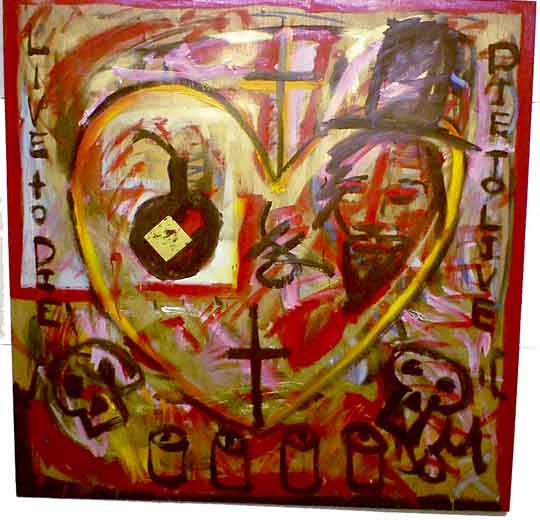 A CELEBRATION OF THE LIFE AND WORKS OF GUY FAWKES 8pm-11pm Song, Music and Speech in memory of the Martyr opening a new exhibition in the vaults
STEEL AND PIXELS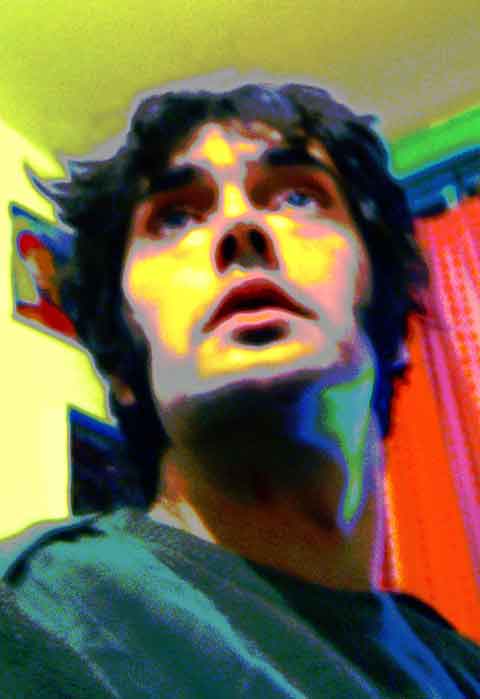 Metal Sculptures and Digital Images By Michael Bucknell MA open 6-10pm tues -sat
THURSDAY 06 NOVEMBER 08
new art on the far wall
S T R A N G E N E S S O F S E E I N G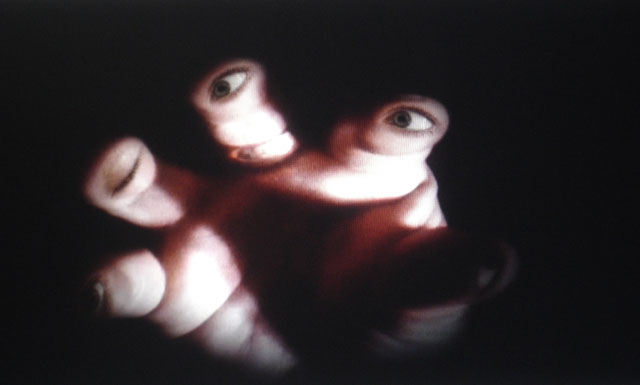 Nichola Bruce + Rebecca E Marshall "Strangenesss of Seeing 26 short avant - garde films that aim to capture the subjective experience of seeing" "A cabinet of intimate familiar wonders".
Guardian Apr 08
A series of 26 moving Image works exploring vision.
SUNDAY 09 NOVEMBER 08
>> bar floor 7.30
SORAYA
live 8.30-9.30pm
WELCOME TO WORMWORLD
open mic poetry sign up by 8 for a slot >> basement- 6PM
REELNEWS
REEL NEWS FINANCIAL CRISIS SPECIAL
2001: the banking system collapses. The resultant uprising brings down 4 governments in 10 days, as millions take to the streets with the cry:
"GET RID OF THEM ALL!"
Re-released due to public demand: a Reel News special edition - ARGENTINA IN REVOLT (2002) Featuring the whole incredible story of the uprising, the piqueteros movement of unemployed workers blocking the roads, the popular assemblies in every barrio taking decisions on the struggle collectively, the cacerolazos demanding the banks return people's savings... We will be premiering ARGENTINA IN REVOLT at the Foundry on Sunday, where you will be able to get the brand new bumper DVD, also featuring films on the occupied factories movement that sprang from the uprising (3 films featuring Brukman, Zanon and Hotel Bauen), plus the Buenos Aires tube workers' successful struggle for a 6 hour day. If you can't make it, the DVD will be available on the website from next Thursday (15th Nov) - £6 inc. p&p. Also showing: news from the crisis here, including the march on the Bank of England and a single mother on income support fighting back against bank charges; Guy Smallman's shocking photo report from the war in Afghanistan; and the brilliant London bus drivers' strike. ****NEXT REGULAR ISSUE OF REEL NEWS OUT NOVEMBER 28****
http://www.reelnews.co.uk
http://www.myspace.com/reel_news
TUESDAY 11 NOVEMBER 08
new art in the library...
ANDY MORRICE
new art on the bar wall FEDERICA COPPOLA
BEHAVING
This project focuses on people who work in tattoo parlours. It depicts them as characters, where the tattoo parlour is a stage directly infulencing their behaviour and lifestyle. "We shape our buildings and then our buildings shape us" - Winston Churchill
THURSDAY 13 NOVEMBER 08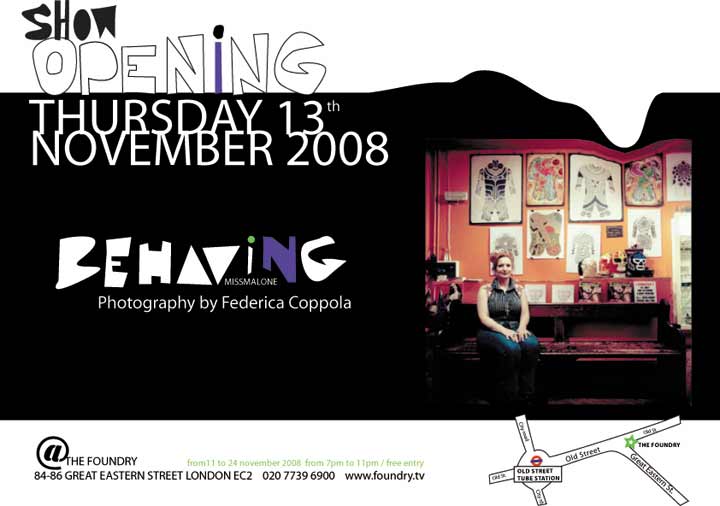 new art in the vaults...
USEFLESS: the Amazing Brain of Angelina Schweinskopf
a slice of a dream of a brain of a rat is a rat of a dream of a slice of a brain is a dream of a brain of a slice of a rat is spam
Welcome to the Amazing Brain of Angelina Schweinskopf. Adopted by Professor Gunther Von Durkistan at the tender age of seventy-seven, Angelina Schweinskopf was unaware that her adoptive father would use her as an experimental laboratory in which to test his theories about evolution. He injected Angelina with rat's DNA over the course of fourteen years, and wired up her brain so that her dreams would crystallise into architectural visions. Von Durkistan then used his army of rats to build these plans. USEFLESS is a site-specific installation prized from the warped imaginations of Valentin Manz, Emma Tornero and Chin Keeler, in which childhood innocence is fused with maudlin, macabre mythology. Both horrific and humorous,
USEFLESS !
Peepholes reveal a number of secret chambers containing Angelina Schweinskopf's past life regressions. Recycled trash such as electrical wiring and severed dolls limbs; Ultrasonic alien space helmets plus spiritual icons captured in open-heart surgery; The tangled colons of robots without homes; Baby rats singing hip hop classics and Elvis songs; Mermaids burnt to a crisp by Poseidon after eloping with pearls stolen from his underwater lair;
USEFLESS !
TUESDAY 18 NOVEMBER 08
new art on the bar wall
CHRISTOPHER HO
new art on the stair well
OTHER SIDES OF LONDON
#1 CITY LIGHTS REVISITED #2 EARTHWORKS ON THE EDGE OF TOWN (EPPING FOREST DREAMS)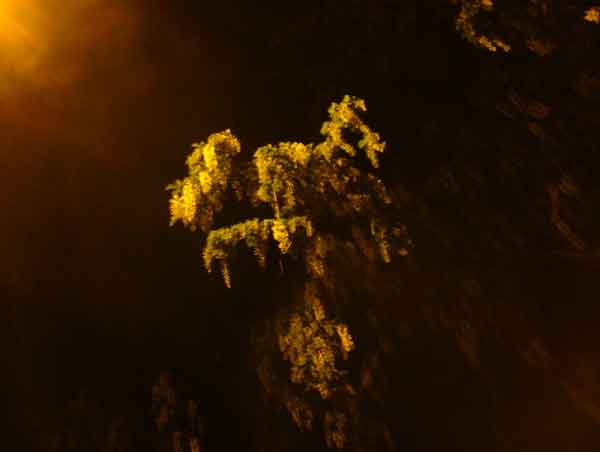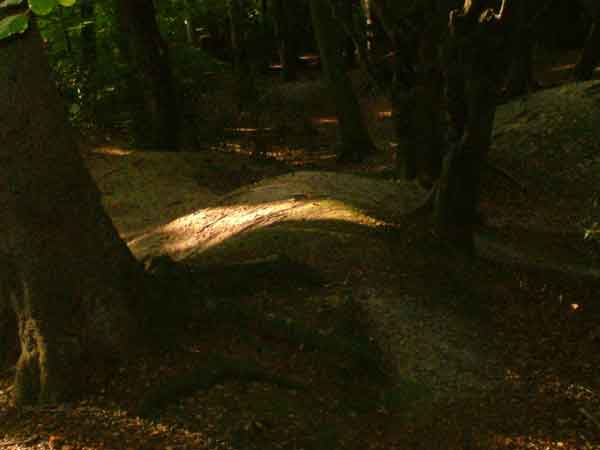 PHOTOS BY
DAVID BINNS
TUESDAY 25 NOVEMBER 08
new art in the vaults... Automatic Dreams is a new site specific, experimental theatre and installation company. At The Foundry Gallery, we will be creating a music and design installation called 'Music Films'. These are pieces of composed music with fragments of dialogue and audio taken from various sources and reappropriated to create deep psychologically affecting atmosphere and communication with the audience. Automatic Dreams is Alex Taylor and David Alcorta.
http://www.automaticdreams.com
new art in the basement...
STEFAN ROMAN
THE HARD SHOULDER
London from the point of view of a Lorry Driver with a given higher perspective of the city, the road and time. All possibilities are random and pictures flow past the windscreen like a cinema. "The hard shoulder" exhibition at the Foundry from 27th November the product of five years driving lorries in and around London and photographs and drawing. There are around 70 photographs ( super A3) that work individually or collectively in various multiples, triptychs and diptychs etc. The drawings are large 4'x4' - 6'x4' etc - though I like to turn them back into photographs themselves.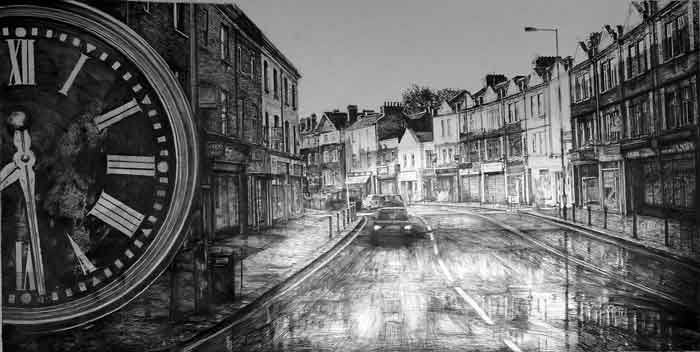 THURSDAY 27 NOVEMBER 08
new art on the bar wall
Developing Dreams in Mo.tion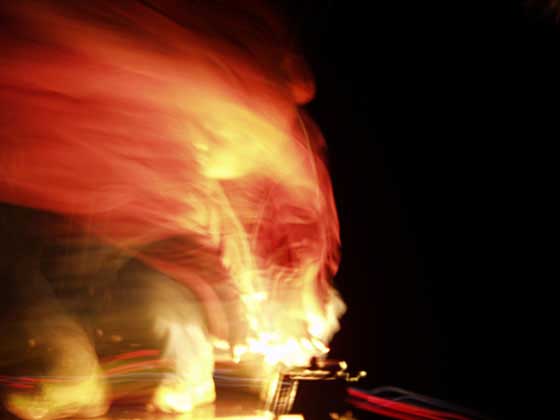 new photography exhibition Mo.tion, which uses doors, window frames and other reclaimed wood, will open at The Foundry in Old Street during National Tree Week on 27th November. The photographers Kati and Ian Byrne of Developing Dreams show impressions of life in countries such as Cuba, China, Laos, Thailand, Cambodia, Vietnam, Australia and France. Ian Byrne, the founder of Developing Dreams, said: "The theme of Mo.tion is two-fold. It is about people and objects in motion as well as the photographers being in motion through their travels. These are like a collision of cultures and moments. The traveller becomes stationary and it is the world around him that moves. Instead of travelling around the world the world travels around the photographer and it is these moments you capture and show." Mo.tion will be at The Foundry from 25th November until 7th December 2008. The launch event will be on Thursday 27th November. For more information about Mo.tion contact Kati Byrne on 07984 185838 developingdreams@gmail.com
http://www.developingdreams.com
TUESDAY 09 DECEMBER 08
new art in the library...
CHRISTINA MARIGNOLI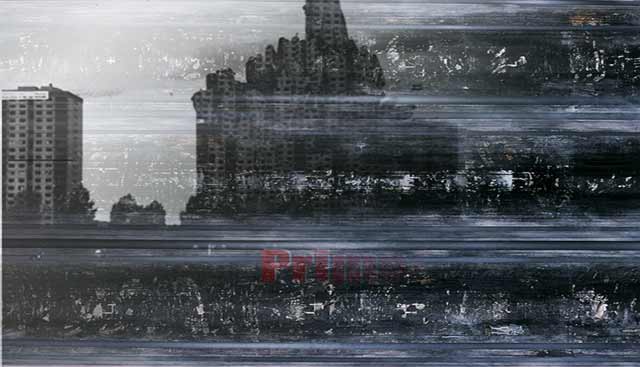 _ _ ...check back later for more info!
  84-86 GREAT EASTERN STREET LONDON EC2 020 7739 6900