SUNDAY 29 APRIL 07
8-10
WELCOME TO WORMWORLD
open mic poetry hosted by
GRASSY NOEL
TUESDAY 01 MAY 07
new are in the library
TARIQ KHALIL
open keyboard
PIANO NIGHT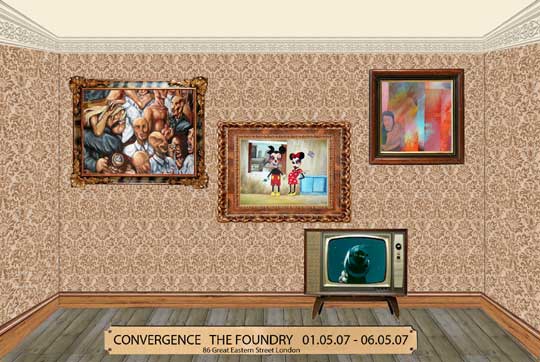 installation in the vaults (all week):
CONVERGENCE
WEDNESDAY 02 MAY 07
new art on the bar wall
STEFANIA BONDIO
>>basement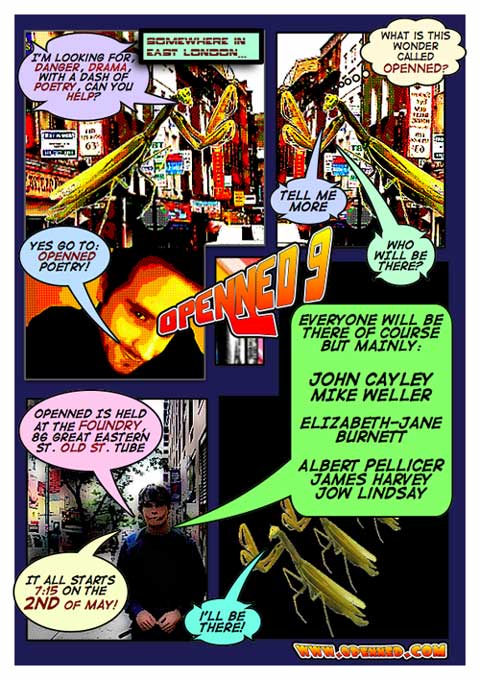 OPENNED
poetry evening
THURSDAY 03 MAY 07
>>basement one day art festival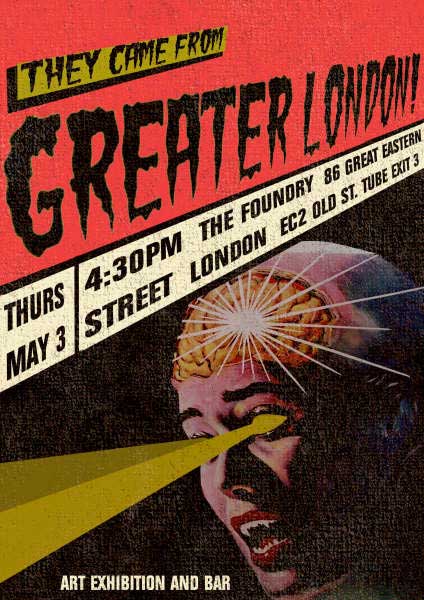 FRIDAY 04 MAY 07
>>basement

REEL NEWS NITE
90 min activist video every month This month's videos (No 6) Stop Trident! Aldermaston Stop Trident! Faslane PCS Dispute: MoD strike Manchester Fujitsu strike Fluffy Against the War Mayo: Policing the Pollution How Cuba Survived Peak Oil G8 2005: Gleneagles Reel News 6 is out on April 17. To get your copy text 07779 109 628 or send a cheque for £6 payable to Shaun Day 1 Galsworthy Terrace London N16 0TS

SATURDAY 05 MAY 07
>>basement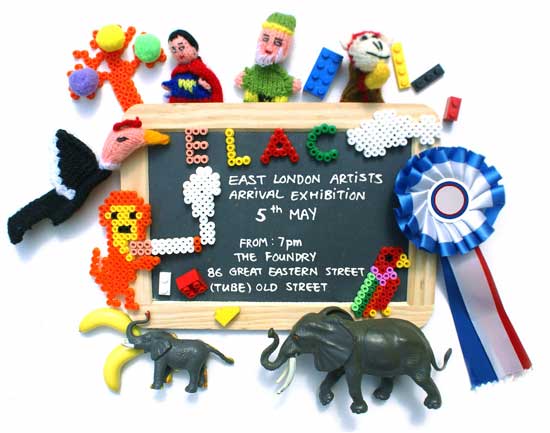 EASTLONDONARTISTS
website launch
SUNDAY 06 MAY 07
8-10
WELCOME TO WORMWORLD
open mic poetry >>basement
STEVE MOYES and co
TUESDAY 08 MAY 07
open keyboard piano night
WEDNESDAY 09 MAY 07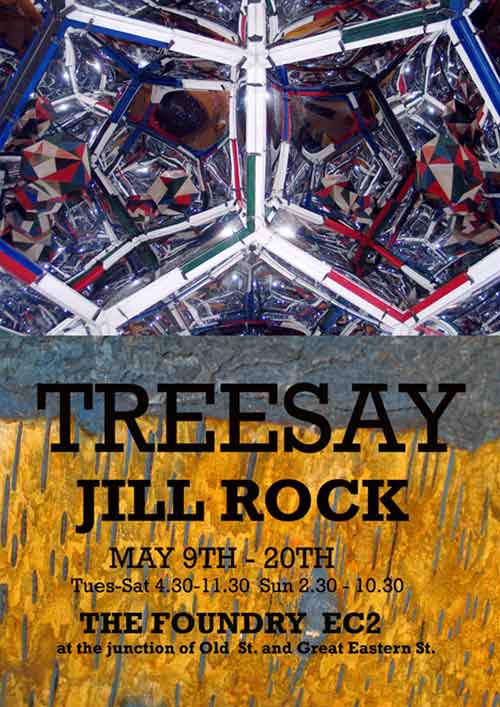 new art in the basement (until 20 May)
JILL ROCK - TREESAY
London is littered with wells hidden under concrete, Delicately painted fragments of wood assembled alongside large mirrored geometric forms in TREESAY, at The Foundry EC2 set in the vaults over the site of a sacred well where the old crone of myth sat in the wasteland just beyond the northern gate of the city. Colour, number and geometric form are encoded within the works, but the real truth is held within the ambiguity of the painted objects themselves which allow the viewer to project their own imaginings. Hylozoism----meaning that all matter has life. I remember hearing this some years ago and to me it is a wonderful word which conjures up the basis of the way I think. Inclusive/ non hierarchical so that everything is valued - the red plastic spoon on the same plane as the gold ring. Hylozoism allows for constant imaginative transformations as with a child at play, the stick becomes the boat, the arrow the man. A love of life in all its forms - the basis of all that is magical. PROGRAMME . OPENING PARTY & PERFORMANCE: Sunday May 13th from 5pm til 8pm Cos Chapman and The Scratch Orchestra performing pages from Treatise by Cornelius Cardew, Noel Macken, David Medalla, Adam Nankervis, Jo Roberts, Marko and Jill Rock, Elisa Gallo Rosso. BLAKEDAY; Tuesday May 15th at 8pm an open invitation to poets to perform their work BRAIN PRISM; Friday May 18th at 8pm Films by Ocatillo Arts including Brain Prism by Robert LeRicolais Robertson in response to the poetry of Spike Hawkins
_ _ ...check back later for more info!
  84-86 GREAT EASTERN STREET LONDON EC2 020 7739 6900