!-- ___________________________________________________________ -->

WEDNESDAY 28 FEBRUARY

>>basement
OPENNED
poetry evening
THURSDAY 01 MARCH
A FAKES PROGESS
launch party
SATURDAY 03 MARCH
>> basement
NAFADA
a cultural milkshake with image sound movement and text in aid of helping the youth of Nablus who nafada every day starts 7.30pm
http://www.myspace.com/nafada
SUNDAY 04 MARCH
8-10
WELCOME TO WORMWORLD
open mic poetry hosted by
DENNISJUSTDENNIS
>>basement
DANCINGONEGGSHELLS
issue 1 - the beauty of buying ZINE LAUNCH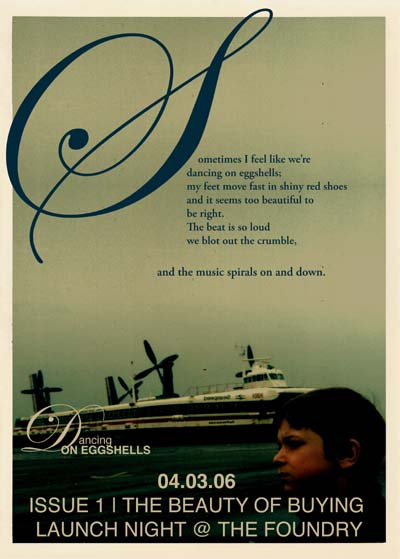 the evening's events will include An exhibition of young artists' work from across london curated by dancing on eggshells A reading by the brutalist poet Adelle Stripe (7.30PM) Incidental music by Joel Dever (Battant)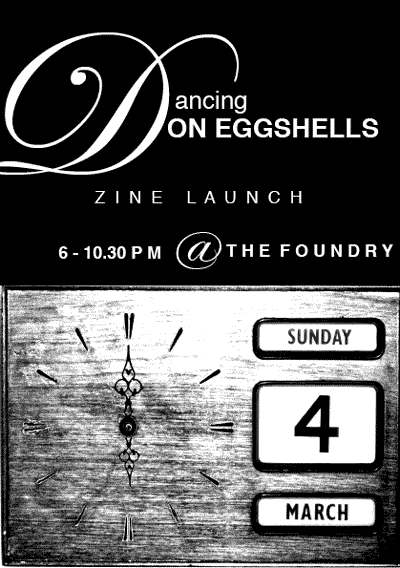 TUESDAY 06 MARCH
open keyboard
PIANO NIGHT
new art in the vaults Katherine Hayes and Emily Watkins
CREEPERS
new art in the basement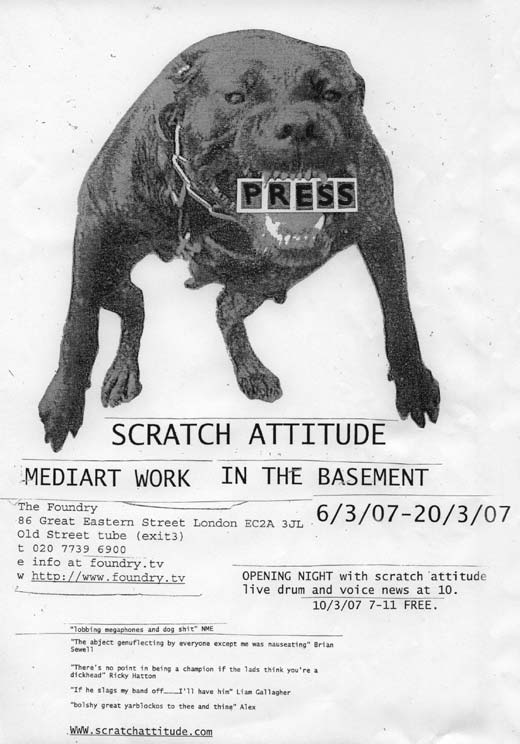 WEDNESDAY 21 MARCH
ATIS REZISTANS
THE SCULPTORS OF GRAND RUE Port-Au-Prince, Haiti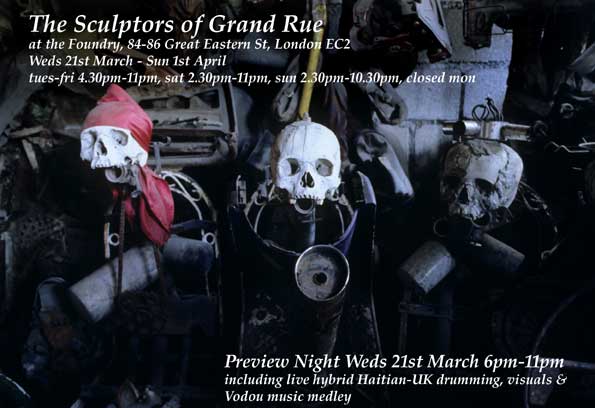 http://www.atis-rezistans.com
http://www.artshaitian.com/Pages/epluribus2.html
THURSDAY 22 MARCH
>> basement ----------------------------------------------------------------------------------
THE LONDON GRAPHIC DESIGN LIVING ROOM
open meetup for Graphic Designers and Creatives in London - all welcome phone: 07908 851253 e-mail: kristina.kuhlgatz@yahoo.co.uk web site:
http://graphicdesign.meetup.com/21/calendar/5559756/
---------------------------------------------------------------------------------- HI GRAPHIC DESIGNERS & CREATIVES IN LONDON & ELSEWHERE, - Do the daily new challenges of your job go on your nerves? - Are you annoyed by your colleagues reasoning about a typeface or colour for more than 37 minutes? ... sorry for those trying to make headway while hanging out with each other? ... immersed in anything else but design after 5 o'clock pm? Well, in this case, hopefully you're at least on a decent salary. As for everybody else, be invited and very welcome to join THE LONDON GRAPHIC DESIGN LIVING ROOM for an informal and laidback MeetUp every month. We think, us creatives should stick together and not hold back our secret tips. Each of us has their own original way of operating anyway. So what are we waiting for? Get in touch with the others to swap addresses & contacts, skills, ideas & information, experiences & stories, or just have a good time with some like-minded company and discover, that graphic designers are actually nice people, too - like you and me. If you have any questions, please call me under 07908 851253 or send an e-mail to kristina.kuhlgatz@yahoo.co.uk
THURSDAY 29 MARCH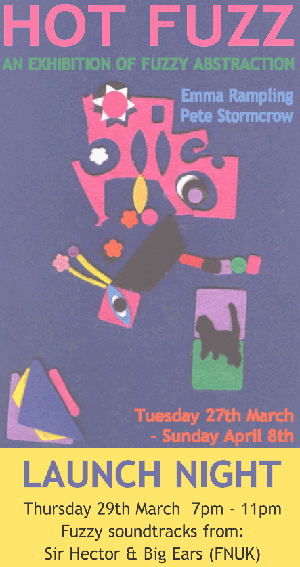 TUESDAY 17 APRIL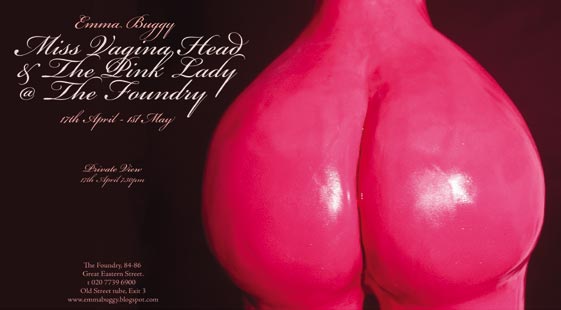 _ _ ...check back later for more info!
  84-86 GREAT EASTERN STREET LONDON EC2 020 7739 6900