TUEDAY 24 OCT 06
new art in the stairwell from
MELANIE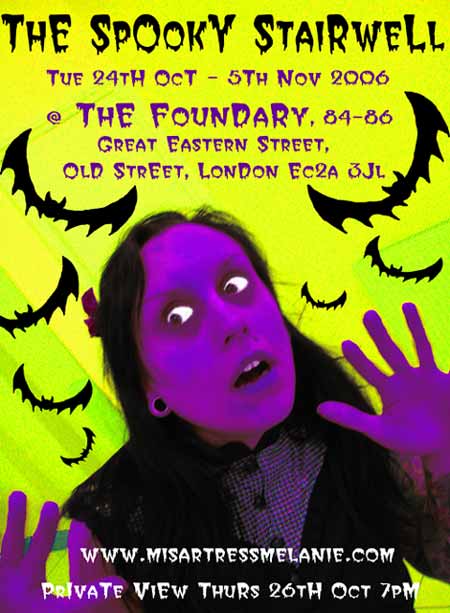 SUNDAY 29 OCT 06
8-10
WELCOME TO WORMWORLD
open mic poetry
TUESDAY 31 OCT 06
all week, backscathing from
NURSE CLARA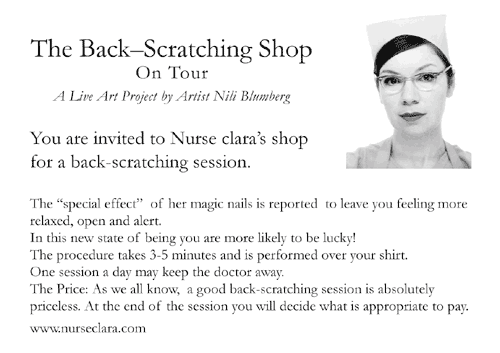 http://www.nurseclara.com
new art in the library
SETON and NINNA
new art in the vaults
DISINFORMATION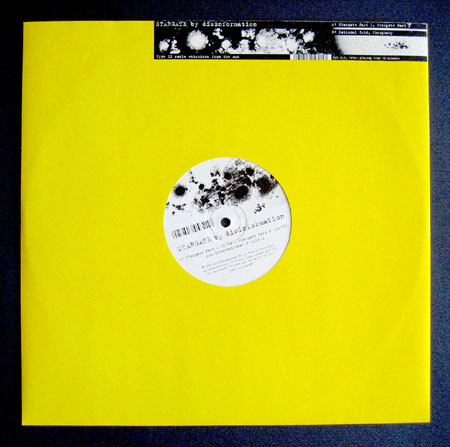 Radio Emissions from the Sun "Stargate" sound installation The Foundry (sub-basement) 84 Great Eastern Street London EC2A 3JL 31 Oct to 12 Nov 2006 5pm-ish to late Closed Mondays "While solar flares either dissipate in space or are drawn back to the surface of the sun, plasma shock-waves surge outward, increasing the velocity of the solar wind. On impact the earth's magnetosphere warps like a tennis ball being hit with a hammer. Powerlines blow as DC transients induce in AC grids and submarine cables: ionospheric disruption distorts or obliterates radio communications, GPS reception and TV: satellites malfunction and drift off course: impulses in astronauts' nerves misfire: aurora intensify in the sky: whistling atmospherics echo across the nightside of the globe: it has even been argued that electrical accumulations in the metal structures of gas-pipelines and petrochemicals storage have caused explosions claiming hundreds of lives. While this coronal mass ejection may take anything from 6 to 40 hours to reach earth, its emergence through the upper layers of the sun's atmosphere 'rattles' local plasma exciting a radio emission which reaches earth at the speed of light." Disinformation "Stargate" Ash 3.2 LP Texts, recordings and installation concept COPYRIGHT Joe Banks and Touch Music 1996 Recordings of High Frequency radio Type II solar noise storms were originally published as the Disinformation "Stargate" LP released by Ash International Records in 1996, re-released on the "R&D2" CD, and remixed (by People Like Us, Chris Carter and performance artist Cosey Fanni Tutti) for publication on the "Antiphony" double CD in 1997. "Stargate" sound installations have been exhibited at eg - The Underground Nuclear Warfare Command Centre (Anstruther), Event Gallery (London) and Kiasma (Helsinki). A new remix of "Stargate" is about to be released as part of the Semiconductor "Brilliant Noise" DVD, coming soon on Fat Cat Records. Contact joe2banks@yahoo.co.uk for details open keyboard
PIANO NIGHT
>> basement evrah and steve present...
LIVE ART NIGHT
This month's guest artists: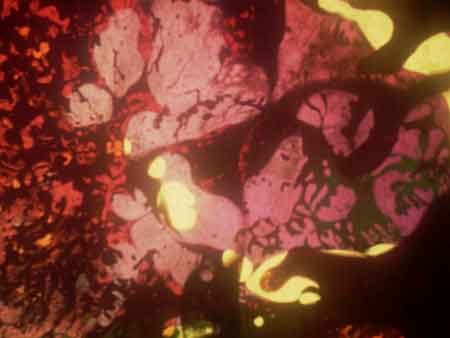 Paul Naudin - live chemical/biological projections
http://www.maryamhashemi.blogspot.com/
+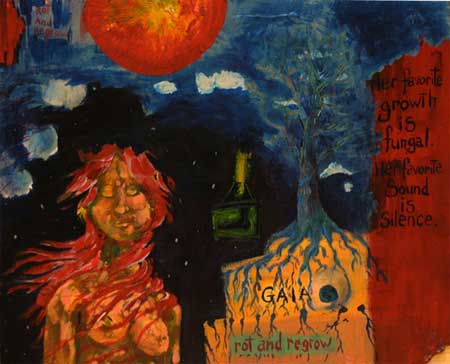 Charlie Schultz - live painting
http://www.touched.co.uk
The artists will interact with live incidental music by: Evrah Stuart Fisher Andy Knight Steve Moyes
WEDNESDAY 01 NOV 06
OPENNED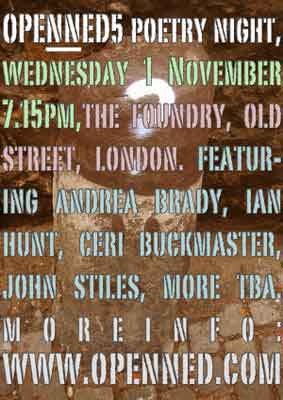 Readers: Andrea Brady Ian Hunt Ceri Buckmaster John Stiles More TBA.
SATURDAY 04 NOV 06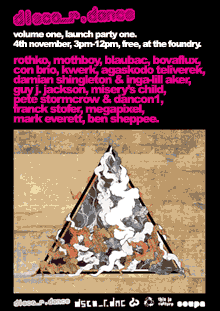 DISCO_R.DANCE LAUNCH PARTY
November sees the launch of
DISCO_R.DANCE
Dancon1 + Pete Stormcrows' new label Their debut release is :
disco_r.dance volume 1
32 tracks spread over two discs, this compilation will feature over 21/2hours of all-new and exclusive tracks from: Tunng, Carthage, ECD, Satanicpornocultshop, RandomNumber, Ra, Agaskodo Teliverek, Stormcrow, Bedouin Ascent, Two Slender Cats (aka Ardisson), Bell, Mothboy, 3D!T, Walter & Sabrina, Rothko, Addie Brik, EU, AZ-Rotator, Guy J. Jackson, Xylitol, Isnaj Dui, Blaubac, Point B, dDamage [feat. Tes], Microtanks, Damien Shingleton + Inga-Lill Aker, DJ Spazmo vs. Gusset, The Doubtful Guest, Gagarin, Kwerk, U-Born, Bovaflux, Stendec To celebrate, Dancon1 + Pete Stormcrow present a day of free music in The Foundry.... Live:
Rothko
,
Mothboy
,
Blaubac
,
Con Brio
,
Kwerk
,
Agaskodo Teliverek
,
Damien Shingleton
+ Inga-Lill Aker,
Ben Sheppee
(music + visuals),
Bovalux
Poetry:
Guy J. Jackson
and Misery's Child Visuals: Leftside23 + Mark Everett DJs:
Pete Stormcrow + Dancon1
+ Franck Stofer (
sonore
) 3pm - midnight admission free.
http://www.myspace.com/discordnce
http://www.rothkomusic.co.uk
http://mothboy.adnoiseam.net
http://www.blaubac.co.uk
http://www.con-brio.co.uk
http://www.myspace.com/soundofkwerk
http://www.myspace.com/agaskodoteliverek
http://www.myspace.com/damienshingleton
http://www.myspace.com/sheppee
http://www.sonore.com
http://www.myspace.com/storytellinguyjj
http://www.bovaflux.co.uk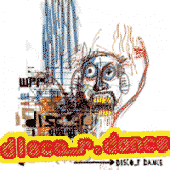 SUNDAY 05 NOV 06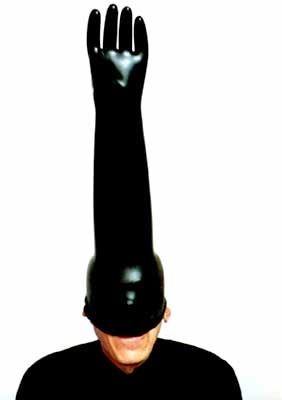 8.00-8.30
ANDREW BAILEY
STAND UP "an endearing yet deeply disconcerting performance artist whose dislocated sense of fun seems to come from a different planet" -william cook gaurdian guide 8-10
WELCOME TO WORMWORLD
open mic poetry
TUESDAY 07 NOVEMBER
New art on the Far Wall
JOSEPHINE ROWNTREE
New art in the Stair Well
KATHERINE HAYES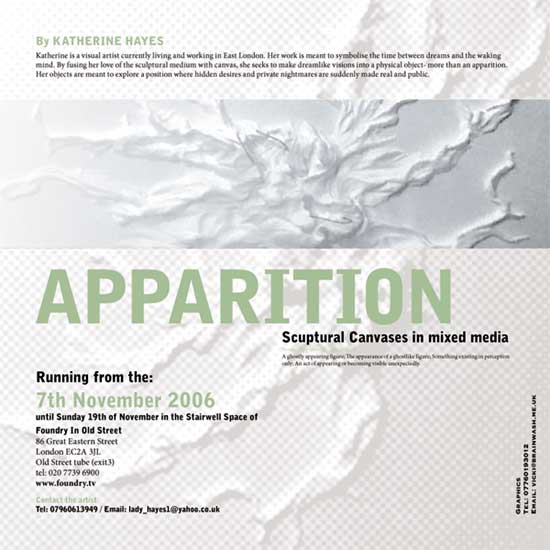 New art in the pink room
PHILIP CHIU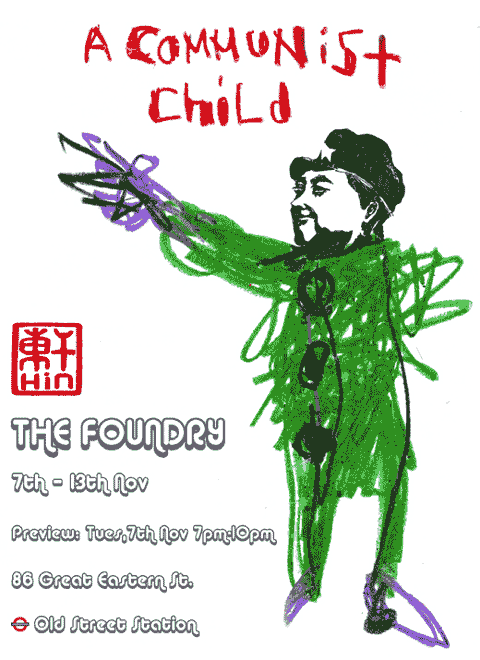 WEDNESDAY 15 NOVEMBER 06
new art in the vaults
JASON ROYCE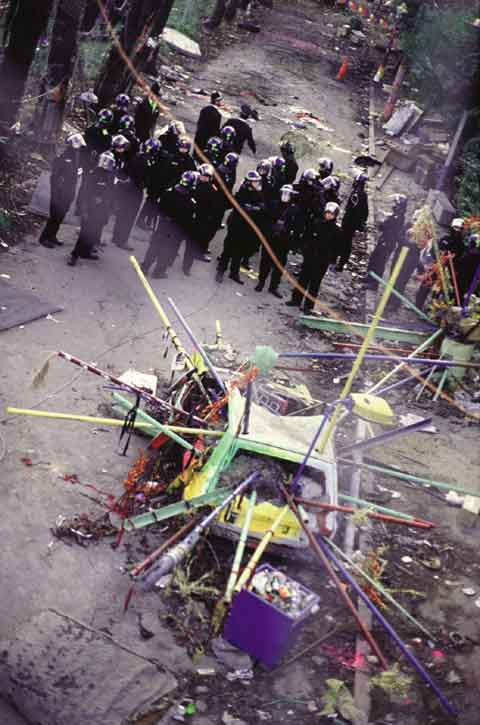 DEMAND THE IMPOSSIBLE
Huge full velvia colour photographic prints on fine art paper. A second chance to see the spectacular that was claremont road - big frontline photos from the two million pound legendary eviction - eco activism at it's most audacious - if these images don't inspire you then you are clinically dead. + Black n white archival selenium toned prints in watercolour paper framed in wood...
FAIRMILE V TROLLHEIM
Photographs from two of the road protest camps set up in the path of the A30, depicting the intimate everyday occurences of life on a road protest camp. A million miles away from the sensationalist newspaper headlines of evictions. I stayed and lived with these people (and caught their weird tropical diseases) - the day i arrived there was a party of peace as the two neighbouring camps had been at 'war' for six weeks - very Lord of the FIies. +
TWIGLETS - AN URBAN ADVENTURE
Archival photographic comic selenium toned and printed on oriental seagull fibre-based paper. A photographic comic highlighting the plight of Battersea Power Station and my thwarted efforts to gain entry to reveal the shocking truth that once lay in store for the Eighth Wonder of the World. Now relevant again as the new property developers want to take the chimneys down and replace them with fibre glass replicas! Or will they go bankrupt again leaving a vast brown site unencumbered by heritage restrictions - a property developers dream.
TUESDAY 21 NOVEMBER 06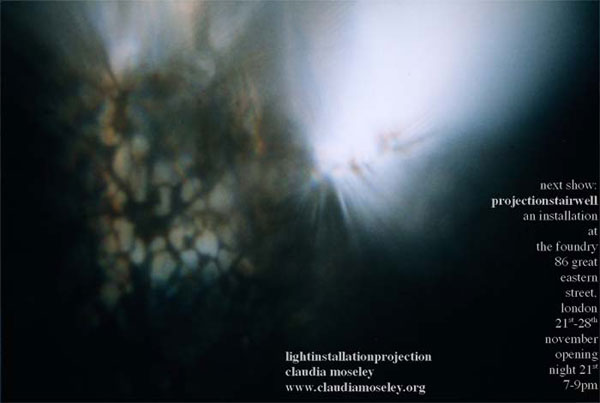 TUESDAY 28 NOVEMBER 06
New art in the vaults
KURT
New art in the library
AMIR ZINABURG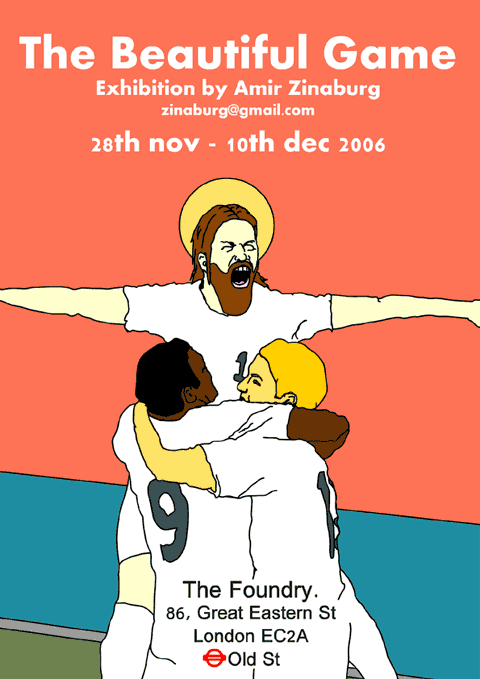 New art on the bar wall
PETER FELIX KURTZ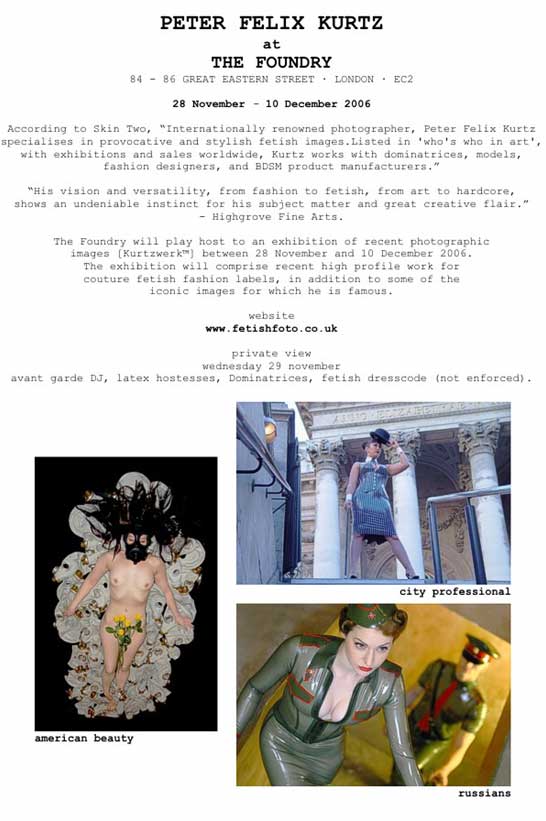 SATURDAY 02 DECEMBER 06
>> bar floor disco_r.dance presents: Live:
PISSTANK
/
KWERK
/
XYLITOL
/
CON BRIO
DJs:
DANCON1
+
PETE STORMCROW
>> basement
Noise = Noise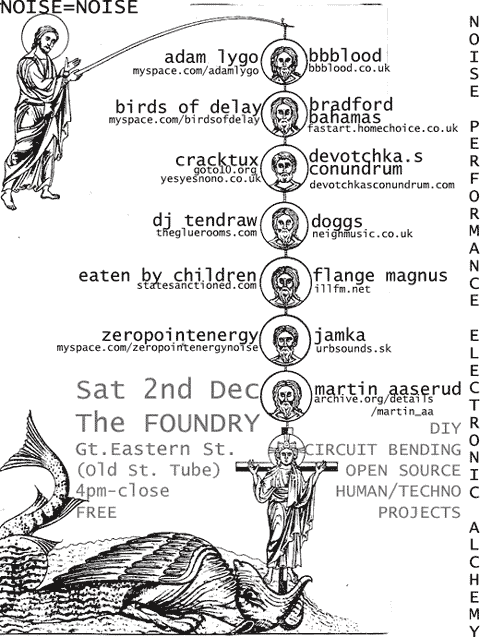 An event of Noise; sound and visual performance from DIY and homemade electronics, open source software and human-:-technology projects. Artists include: ZeroPointEnergy / Jamka Cracktux / Bradford Bahamas Devochkta.S Conundrum / Birds Of Delay Baron Bum Blood / Martin Aaserud Adam Lygo / Flange Magnus / DJ Tendraw Doggs / Eaten By Children
TUEDAY 12 DEEMBER
New art in the vaults
MAGIC URBANISM
Artwork by
Sina Shamsavari
Texts and Live Installation by
Ernesto Sarezale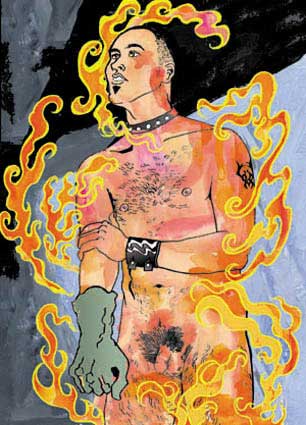 _ _ ...check back later for more info!
  84-86 GREAT EASTERN STREET LONDON EC2 020 7739 6900