TUESDAY 26 SEPT 06
new art on the Far Wall
CLIVE
new art on the stair well
LONDON CYCLING COURIERS
>> bar floor open keyboard
PIANO NIGHT
>> basement
EVRAH
and
STEVE MOYES
and others accompanying special guests... open bracket - live writing
http://www.openbracket.org.uk/
+ Mbuyisa Maphalala - live painting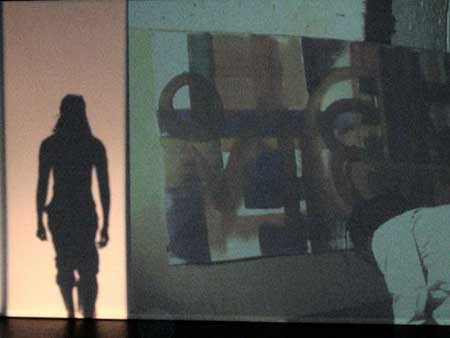 + Gina Southgate - live painting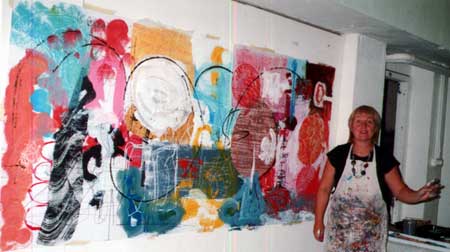 The Artists will interact with live incidental music by: Peter Cusack (guitar) Evrah (voice) Sue Ferrar (violin) Mick Rodwell (lap-steel guitar) Members of the audience are particulary welcomed to do their own sketching, writing etc while watching and listening in this focused creative atmosphere - bring your own sketchbooks, writing pads, knitting needles etc! EVRAH: 020 8341-2873 evrah@evrah.org.uk
http://www.evrah.org.uk
WEDS 27 SEPT 06
>> basement
4OPENNED
The fourth Openned poetry night
http://www.openned.com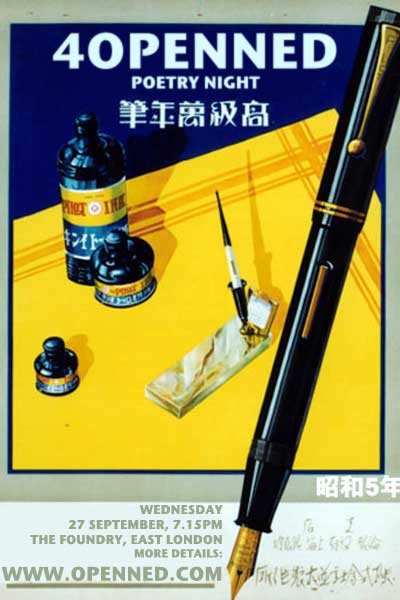 THURSDAY 28 SEPT 06
CLIVE
opening night >> basement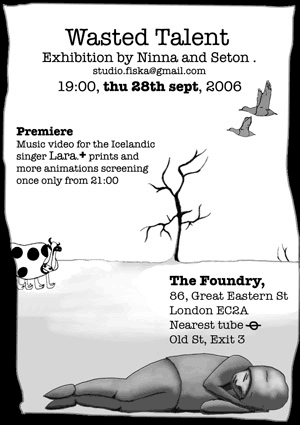 SATURDAY 29 SEPT O6
TEMPORARY EVENT NOTICE
15:00-24:00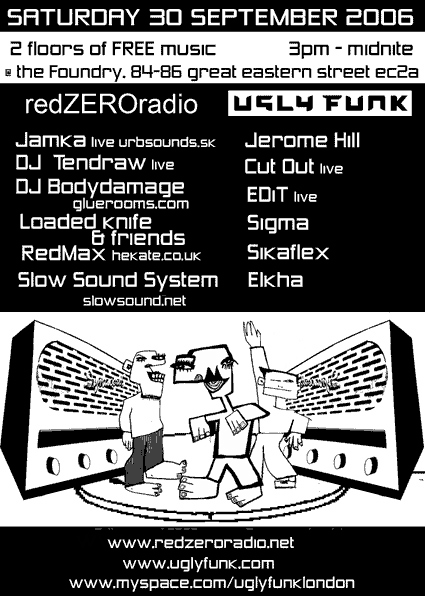 http://www.redzeroradio.net
http://www.uglyfunk.com
http://www.myspace.com/uglyfunklondon
SUNDAY 01 OCT 06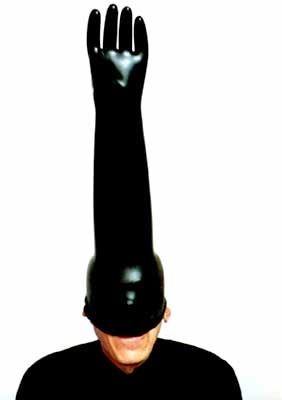 8.00-8.30
ANDREW BAILEY
STAND UP "an endearing yet deeply disconcerting performance artist whose dislocated sense of fun seems to come from a different planet" -william cook gaurdian guide 8-10
WELCOME TO WORMWORLD
open mic poetry >> basement
FUMAR: TOPLESS
THURSDAY 05 OCT 06
new art in the vaults
DANNY POCKETS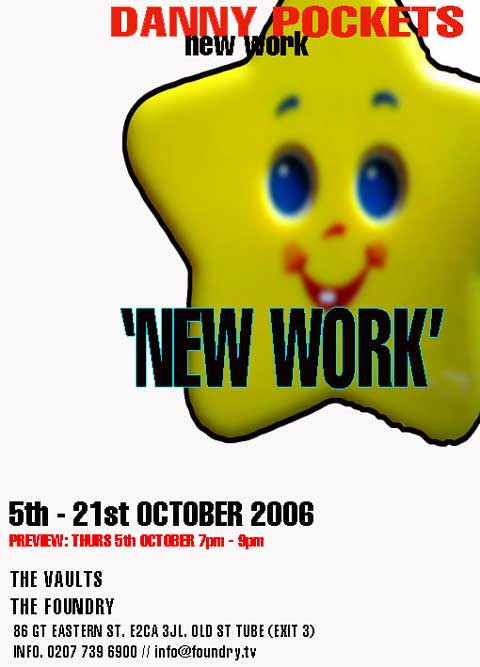 TUESDAY 10 OCT
open keyboard
PIANO NIGHT
new art by
ZUZANNA KOWALSKA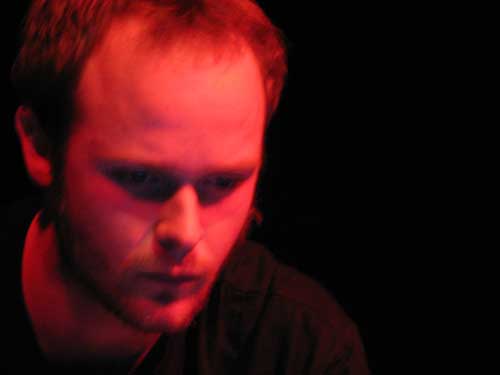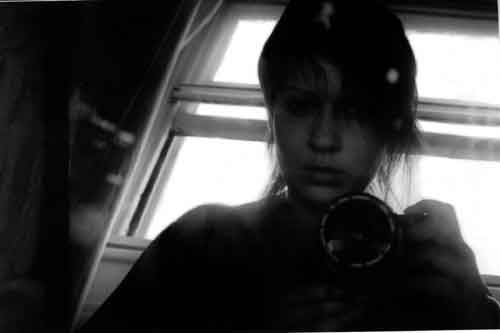 new art in the basement
EMMA
and
KELLY
SUNDAY 15 OCT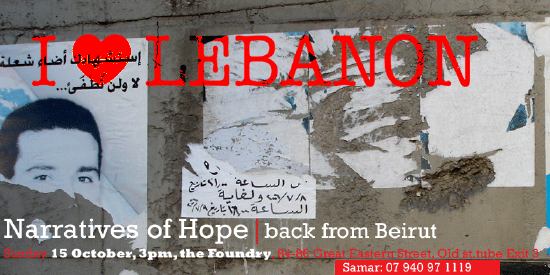 3 - 6
NARRATIVES OF HOPE
video / art from Lebanon 6 - 8 music by
VIZ the SPOON
8-10
WELCOME TO WORMWORLD
open mic poetry presented by
VIZ the SPOON
TUESDAY 17 OCT
new art in the library THANIA PETERSEN -
Lambs To The Slaughter
An Exhibition dealing with the Misunderstood Ritual of Religious Sacrifice and the issues surrounding it through a photographic documentation of Eid-Ul-Adah.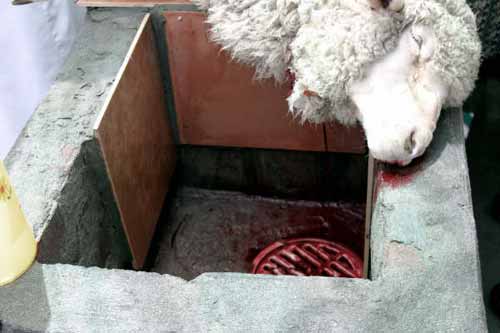 new art on the bar wall
RACHEL WARRINER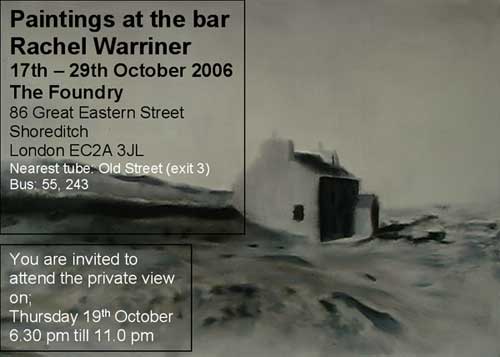 TUEDAY 24 OCT 06
new art in the stairwell from
MELANIE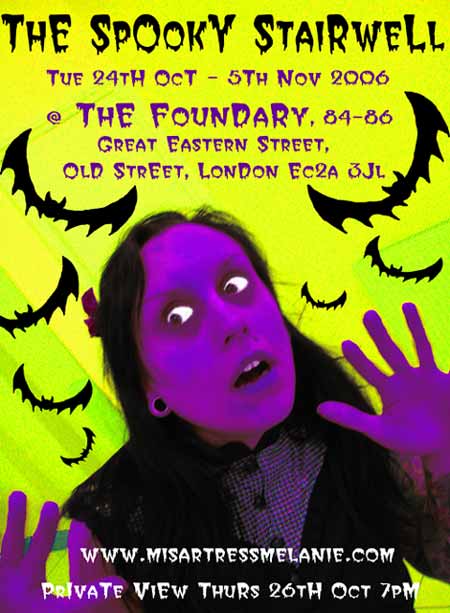 SUNDAY 29 OCT 06
8-10
WELCOME TO WORMWORLD
open mic poetry
TUESDAY 31 OCT 06
open keyboard
PIANO NIGHT
SUNDAY 05 NOV 06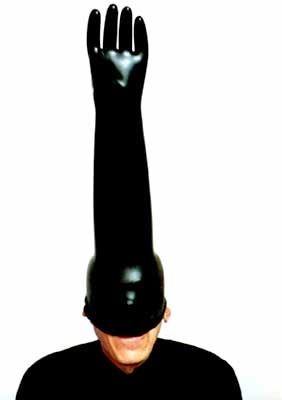 8.00-8.30
ANDREW BAILEY
STAND UP "an endearing yet deeply disconcerting performance artist whose dislocated sense of fun seems to come from a different planet" -william cook gaurdian guide 8-10
WELCOME TO WORMWORLD
open mic poetry
WEDNESDAY 15 NOVEMBER 06
new art iin the vaults
JASON ROYCE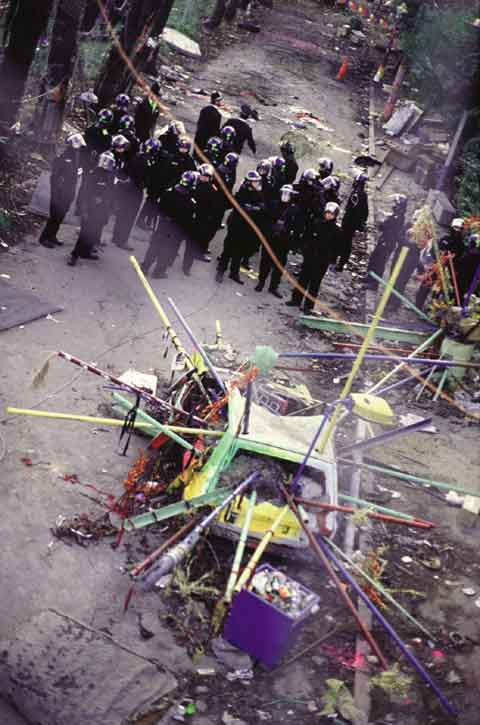 DEMNAD THE IMPOSSIBLE
Huge full velvia colour photographic prints on fine art paper. A second chance to see the spectacular that was claremont road - big frontline photos from the two million pound legendary eviction - eco activism at it's most audacious - if these images don't inspire you then you are clinically dead. + Black n white archival selenium toned prints in watercolour paper framed in wood...
FAIRMILE V TROLLHEIM
Photographs from two of the road protest camps set up in the path of the A30, depicting the intimate everyday occurences of life on a road protest camp. A million miles away from the sensationalist newspaper headlines of evictions. I stayed and lived with these people (and caught their weird tropical diseases) - the day i arrived there was a party of peace as the two neighbouring camps had been at 'war' for six weeks - very Lord of the FIies. +
TWIGLETS - AN URBAN ADVENTURE
Archival photographic comic selenium toned and printed on oriental seagull fibre-based paper. A photographic comic highlighting the plight of Battersea Power Station and my thwarted efforts to gain entry to reveal the shocking truth that once lay in store for the Eighth Wonder of the World. Now relevant again as the new property developers want to take the chimneys down and replace them with fibre glass replicas! Or will they go bankrupt again leaving a vast brown site unencumbered by heritage restrictions - a property developers dream.
SATURDAY 02 DECEMBER 06
>> basement
Noise = Noise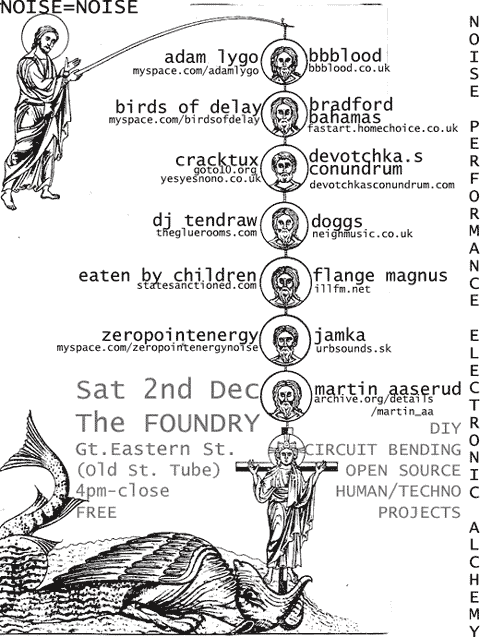 An event of Noise; sound and visual performance from DIY and homemade electronics, open source software and human-:-technology projects. Artists include: ZeroPointEnergy / Jamka Cracktux / Bradford Bahamas Devochkta.S Conundrum / Birds Of Delay Baron Bum Blood / Martin Aaserud Adam Lygo / Flange Magnus / DJ Tendraw Doggs / Eaten By Children
_ _ ...check back later for more info!
  84-86 GREAT EASTERN STREET LONDON EC2 020 7739 6900