TUESDAY 15 MARCH 05
new art on the stair well
PETER NIZIC
new art in the vaults
KIRSTY WHITEN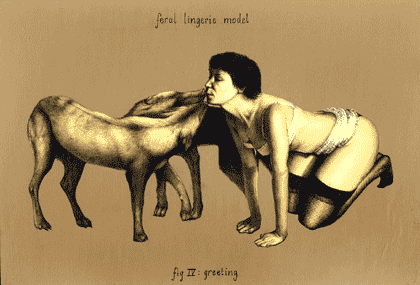 A recent photo-shoot featuring lingerie collections from top fashion houses has wowed and outraged the public. The skimpy outfits are modelled by a young woman in her natural habitat: a wooded wilderness, where she has lived her entire life isolated from human civilisation. A team comprising naturalist, tracker, photographer, dresser and make-up artist successfully tranquilised and tagged the savage female during the production of the striking photo spread. She was separated from the pack of wolves said to have raised her since infancy, dressed and made-up with little time to spare before the tranquilisers wore off and she regained her feral strength. On official recommendations, all involved were careful to leave as little scent on the creature as human contact was likely to be acutely distressing for her.
http://www.kirstywhiten.co.uk
new art on the far wall
SCOTT BAKER
open keyboard
PIANO NIGHT
featuring the launch of
WORMWORLD
the CD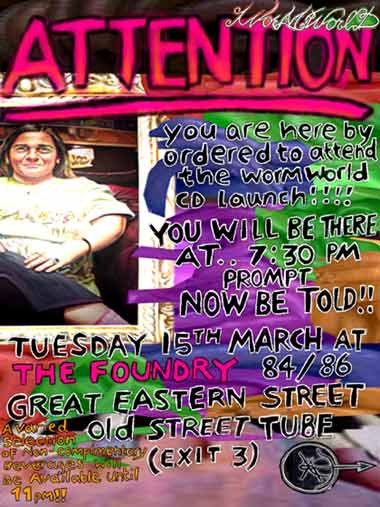 WEDNESDAY 16 MARCH 05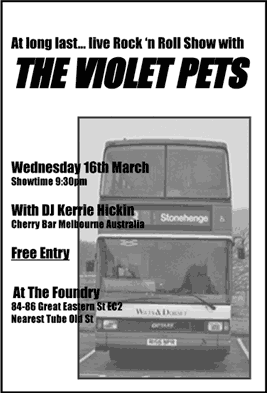 VIOLET PETS
THURSDAY 17 MARCH 05
TONY VOLLER
FRIDAY 18 MARCH 05
SOUP
and its many analogies djs SCOTT / AL SHEP LENKOWITZER / SHACKNOFSKY
SATURDAY 19 MARCH 05
PROJECTOR
KNOW YOUR OWN MONKEY
http://www.projectorrecords.com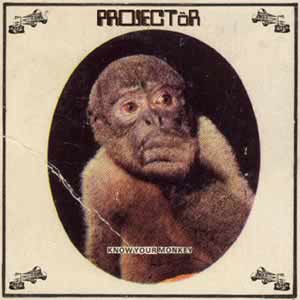 SUNDAY 20 MARCH 05
8-10
WELCOME TO WORMWORLD
open mic poetry
TUESDAY 22 MARCH 05
open keyboard
PIANO NIGHT
new art in the library
GREVIL
new art on the bar wall
KURT
>>basement
Evrah and Khavati and Co
improvised performance of dance and live music Movement/dance by: Khavati and Company, featuring Andrew Downes and his specially selected guests. Music by: Evrah (acoustically amplified and reverberated singing) Steve Moyes (electric guitar, cello, xaphoon) Ivor Kallin (viola) David Mazure (elecro-acoustic guitar)
WEDNESDAY 23 MARCH 05
>>bar floor
THE
BARE
LEG
CLUB
FEATURING...



A BLOKE CALLED STEVE


WITH A MICROPHONE AND A LOOP MACHINE



A MAN READING STORIES


BEING MUSICALLY ILLUSTRATED BY A WOMAN ON A GUITAR



SEVEN STOOGES


HIDING AMOUNGST THE AUDIENCE WITH WEAPONS



PETE GAS


KNITTING IN THE BASEMENT AND HOPEFULLY COMING UP TO TALK TO EVERYONE



SPINMASTER PLANTPOT


TRYS TO SWALLOW HIS OWN HEAD



BRAINS & VIRGIN


ATTEMPT TO LEGALISE URBAN FOX HUNTING WITHOUT DOGS



TAKERU BRADY


TRYS TO HOLD BACK THE DEMONS



DAN FROM THE WIRRAL


EXAMINES HIS REPUTATION AS A JACK OF ALL TRADES



JOEY & VICTOR


EXPERIMENT WITH HOME MADE FLUTES

>>basement
NITIN
THURSDAY 24 MARCH 05
>>bar floor
the PETE GAS EXPERIENCE
>>basement
NITIN
FRIDAY 25 MARCH 05
>>bar floor
GLUE ROOMS
>>basement
GLUE ROOMS
SATURDAY 26 MARCH 05
CLIVE
>>basement
OLIGARCH SHIT TRANSFUSION
SLAKES - " " (sic) Goldie (stereotaxic\drums\voice\amp) + Dan Beban (guitar) Mark Sanders (drums)+ John Coxon (guitar) Caroline Kraabel (saxophone)
SUNDAY 27 MARCH 05
8-10
WELCOME TO WORMWORLD
open mic poetry >>basement
OLIGARCH SHIT TRANSFUSION
John Butcher (saxophones) + AMM's Eddie Prevost (drums) " " (sic) Goldie (stereotaxic\drums) + John Edwards (double bass)
TUESDAY 29 MARCH 05
open keyboard
PIANO NIGHT
new art on the far wall
JAY RECHSTEINER
THE WASHROOM WALL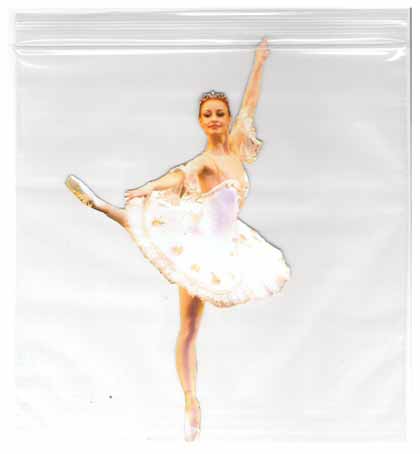 The Washroom Wall is part of The Washroom Projects TWP. It is a wall installation consisting of photos, drawings, fragments of paintings, texts, video stills, bits of posters, receipts etc. in
zip lock bags
attached onto the wall. A washroom wall is part of an intimate space that allows you to leave your marks, your message to the public. It is a space which can be used as a personal forum where people communicate with each other in a very special way. The collection of all sorts of images and texts brings hundreds of languages, hundreds of opinions, hundreds of ideas to one piece of work: The Washroom Wall. Storing art in zip lock bags is keeping it clean, untouchable and sterile. The observer cannot smell or touch the work. There is a fine but strong line between the art and the observer. There is no communication. It is the end of art and the beginning of commercialism and trendism. The Washroom Wall is my response to the current and rather superficial world in which we only live to cause problems to each other and escape into materialism and shopping. The Washroom Collective is doing a spontanious on-the-spot-performance during the opening.
WEDNESDAY 30 MARCH 05
>>basement forestbrook presents
THE FOUNDRY EFFECT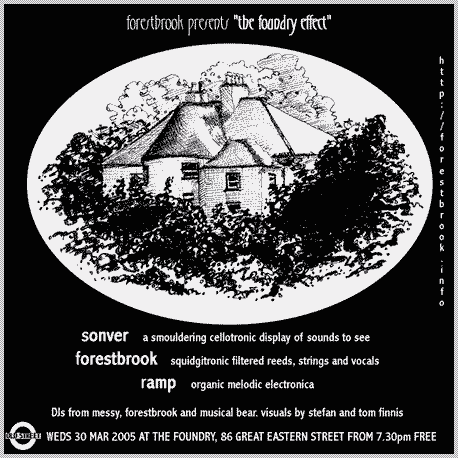 http://forestbrook.info/
THURSDAY 31 MARCH 05
marcus
FRIDAY 1 APRIL 05
REHABILITATION
LAW and AUDER >>basement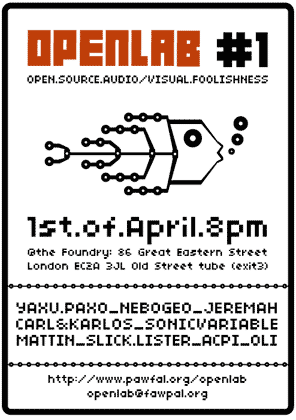 OPENLAB#01
open.source.audio/visual.foolishness
http://www.pawfal.org/openlab
SATURDAY 02 APRIL 05
BINGLYBONGLY
>>basement
JOHN CALLAGHAN
and friends
SUNDAY 03 MARCH 05
7-8
THE BARE LEG CLUB
8-10
WELCOME TO WORMWORLD
open mic poetry
MONDAY 04 APRIL 05 - CLOSED
TUESDAY 05 APRIL 05
new art by kat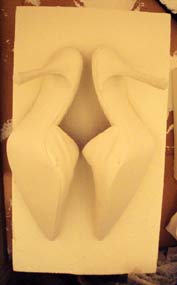 open keyboard
PIANO NIGHT
WEDNESDAY 06 APRIL 05
[searching...]
THURSDAY 07 APRIL 05
david o'mally of r3mote presents the
OFFICER'S MESS
an eclectic evening of dark postpunk / electro/nowave/techno eighties indie/machine funk amongst other various delights
http://www.r3mote.com
FRIDAY 08 APRIL 05
MICHELE
SATURDAY 09 APRIL 05
NORMAL
SUNDAY 10 APRIL 05
8-10
WELCOME TO WORMWORLD
open mic poetry
MONDAY 11 APRIL 05 - CLOSED
TUESDAY 12 APRIL 05
open keyboard
PIANO NIGHT
WEDNESDAY 13 APRIL 05
DISCO-R.DANCE
SUNDAY 24 APRIL 05
3-8
LIZARD LOUNGE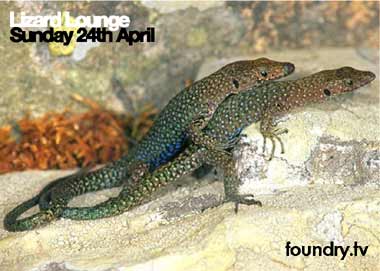 8-10
WELCOME TO WORMWORLD
open mic poetry
MONDAY 07 APRIL 05 - CLOSED
29 APRIL 05
TODAYS DESTINYS With DJ MICRONAUGH Playing Viable Sounds to Move & Grove
03 MAY 05
new art in the basement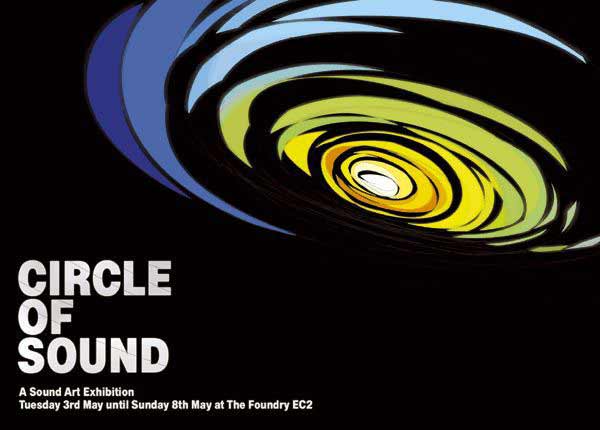 CIRCLE OF SOUND
a Sound Art Exhibition Circle of Sound focuses on Recycled sound: bringing together found sounds, sonic artefacts and reworked and recontextualised art works. The exhibition simultaneously celebrates the fleeting and fragmentary effects of sound while exploring the unfolding processes of signification within a sonic culture that has for too long been subservient to visual-centred art discourse. Curated by Magz Hall and Jim Backhouse Featuring Jim Backhouse - Telepalepatelepalepalepathy Disinformation - Theopany + Rorschah Audio Iris Garrelfs - Dumplinks Sharon Gal and Moshi Honen - The Solipsist Magz Hall - Brighton Rocks + Fear of Death Kaffe Mathews - Red Chair Tracey Moberly (nee Sanders-Wood) - Francis Theakston (1933) Jason Synott - Hearing Aid Radio Dan Wilson - Phase Violations Upon Boxful of Disappointment DJ Wrongspeed - 'I love you' All the artists in this exhibition produce programmes as volunteers on London's community arts radio station, Resonance 104.4 FM, which celebrates its third year on air 1st May 2005. Further info at
http://www.youarehear.co.uk
http://www.foundry.tv
http://www.resonancefm.com
Runs till Sunday 8 May Tuesday -Friday 7PM - 11PM Saturday Sunday 3PM - 11PM
_ _ ...check back later for more info!
  84-86 GREAT EASTERN STREET LONDON EC2 020 7739 6900