FRIDAY 12 NOVEMBER
AALVA PARK
SATURDAY 13 NOVEMBER 04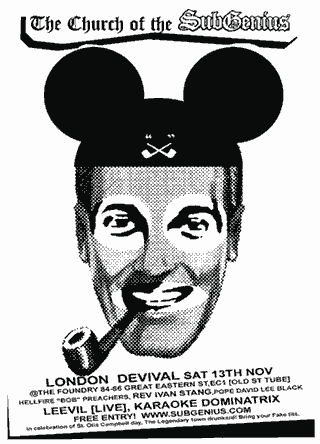 Join the usual cast of freeeeks,geeks and nose-pickers at the ...
CHURCH OF THE SUBGENIUS DEVIVAL
In Celebration of St.Otis Campbell, The legendary town drunk! Bring your fake tits! Welcoming Hellfire SubGenius Preachers from the U.S!
REV IVAN STANG
POPE DAVID LEE BLACK
Also live Musick and Performance stupidity from:
LEEEEVIL
[Penis scratching Under-dog Anti-music]
http://www.mynameisleeeevilbitch.co.uk
KARAOKE DOMINATRIX
[come and get your peachy arse spanked whilst tunefully crooning 'The Final Countdown'] welcoming back
MARGA
on the Holy Organ SACRED MERCHANDISE STALL from Mark Pawson !!!
http://www.mpawson.demon.co.uk
'Eternal Salvation or triple your money back'
http://www.subgenius.com
SUNDAY 14 NOVEMBER 04
8-10
WELCOME TO WORMWORLD
OPEN MIC POETRY
MONDAY 15 NOVEMBER 04
closed
TUESDAY 16 NOVEMBER 04
open keyboard PIANO NIGHT
WEDNESDAY 17 NOVEMBER 04
4.30 - 7.00
CHARLOTTE PLAYER
opening for exhibition in the pink room
Photography and film from the occupied territories. "I went to the West Bank and Israel in January 2004 to photograph families on both sides of the conflict to learn more about both cultures and how they live side by side." Charlotte's story of what happened to her whilst attempting this project is a reflection of the current situation in Israel and the plight of the Palestinian people. from 7.00 THE BARE LEG CLUB FEATURING... DAN FROM THE WIRRAL ANDREW BAILEY THE WINGED MONKEYS OF DEMOCRACY BRAINS & VIRGIN DJ VICTIM
THURSDAY 18 NOVEMBER 04
RECORD-PLAY.COM
Record-play in association with Cartel Communique (founders of the world famous bootleg mashup monthly 'bastard') venture East to present an evening of bootlegging and audio thievery
FRIDAY 19 NOVEMBER 04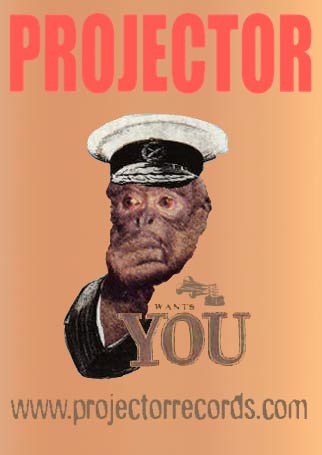 PROJECTOR RECORDS
SATURDAY 20 NOVEMBER 04
BINGLYBONGLY
SUNDAY 21 NOVEMBER 04
8-10
WELCOME TO WORMWORLD
OPEN MIC POETRY
MONDAY 22 NOVEMBER / CLOSED
TUESDAY 23 NOVEMBER 04
>>bar floor open keyboard PIANO NIGHT new art in the vaults
COCO HEWITT
new art in the library
ANDREA GREENWOOD
THE LIBRARY ROOM - BY THE PEOPLE FOR THE PEOPLE new art on the far wall
LUCIE WIANECKI
Lucie is a third year student at the Slade School of Fine Art at UCL London. She originates from Paris currently living in South London. The main theme of Lucie's work is death, one of her pieces featuring a photogram of a death mask produced from a transparent carnival mask painted to represent the features of a skull as well as a series of pictures featuring Lucie's children playing and posing in the mask. These pictures have been cropped to the face and hands and tinted giving them an eerie quality. Another aspect featuring death shows a drawing of a partially dissected head revealing muscle and bone structure beneath the skin. A second theme is observation of her surroundings. She has used an exhibit featuring sun bathers at the Tate Modern to show what is behind the obvious, to try and look beyond the image of everyday life and show emotion as well as a representation form. Photographs showing temple worshipers in prone positions are interspersed to draw together the worship of the sun and the worship of a deity. >>basement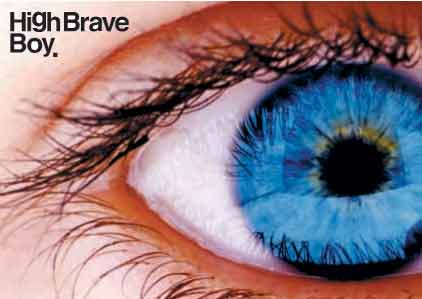 art official presents
HIGH BRAVE BOY
a play by Rod Wooden With Suzanne Harbison and Marnie Baxter, directed by Linda Marlowe Two young sisters. A grisly secret. Their words are funny, their predicament heart-rending. This two-hander is a moving, sharply observed depiction of the damage warring parents can do to their children. Take a look at the world through a child's eyes. "This is a powerful piece of theatre.. superbly performed." One4review.com "Rod Wooden's excellent new play possesses a language and terror all of it's own" The Stage "Linda Marlowe's directing has absolute control over each nuance of dialogue and brings expression to every move." The Scotsman
PERFORMANCE STARTS 9.30 ADMISSION FREE
WEDNESDAY 24 NOVEMBER 04
>>bar floor new art in the stair well
MISS ROBERTS' HANDY GUIDE TO FLYING
Watch the birds. Do you see how they mock you? How they giggle at your land lumbering entrapment? As they flitter through the skies, flirting with the treetops. "Aeroplane! Aeroplane? Ha!" they cackle "That's not REAL flying." "You can't feel the air rushing through your wings in an aeroplane!" Can you hear them laughing now? How cruel they are. How unforgiving. Are you going to stand for this? No longer! With
MISS ROBERTS' HANDY GUIDE TO FLYING
you too can zoom through the air, Caress the clouds, tease the tree tops, ride the wind, and eat small flying bugs. Opening night:
MISS ROBERTS
giving a performance of the
Guide to Flying
. Also performing:
SCORPIO SCORPIO
(the one man ozrock phenomenon)
KARMADILLO
(George Formby winning the Eurovision Song Contest on a charango)
MIDNIGHT JONES AND THE UNDERDOG
(classic blues)
RUDE MECHANICALS LIGHT
(surreal cabaret with toe sucking)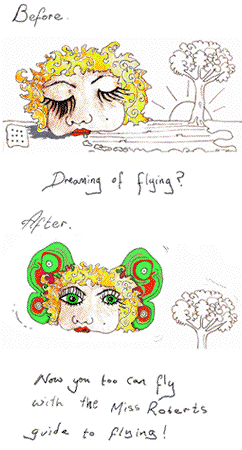 >>basement
EVELYN RECORDS
THURSDAY 25 NOVEMBER 04
MINIM RECORDS
FRIDAY 26 NOVEMBER 04
MEANWHILE... the BLACKS!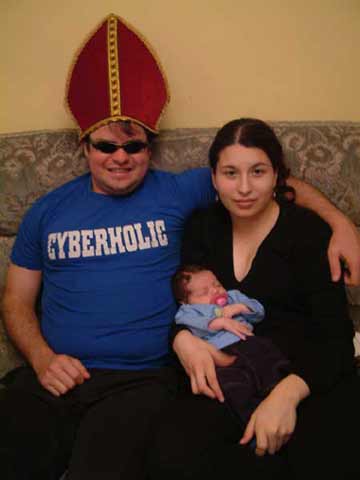 SATURDAY 27 NOVEMBER 04
>>bar floor
PLUG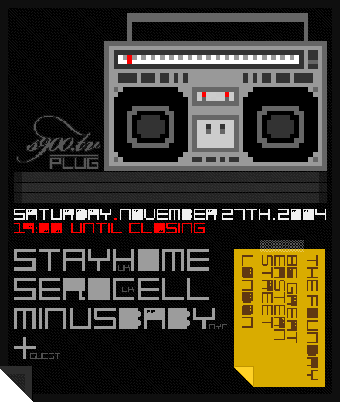 >>basement
MyFest
Ever thought about your perfect festival line up? Artists and designers wanted to design posters in response to the idea of an imaginary festival. Here is a chance to plan a perfect line up for your idea of a great festival, in your planning you will need to choose a location and a line up. As this is an imaginary event there are no rules or limitations, anywhere in the world is a potential venue, any act or artist can be included dead or alive! There are no size restrictions for your poster, and can be made in any medium, colour or b/w. The posters will be shown in the Basement space of the Foundry over the weekend of the 27th and 28th of November, with an event on the Saturday night. Posters should be completed by Monday the 21st and sent to: 9 Margaret st Brighton BN2 1TS Any enquiries contact Bruce at mrbingram@yahoo.co.uk
SUNDAY 28 NOVEMBER 04
>>bar floor 8-10
WELCOME TO WORMWORLD
OPEN MIC POETRY >>basement
MyFest
MONDAY 29 NOVEMBER / CLOSED
TUESDAY 30 NOVEMBER 04
new art in the library
HEW EDWARDS
new art on the bar wall
JONO
open keyboard PIANO NIGHT
THURSDAY 2 DECEMBER 04
DANNY DARKO
FRIDAY 3 DECEMBER 04
REHABILITATION
BY LAW AND AUDER
SATURDAY 4 DECEMBER 04
MIKE WALTER
SUNDAY 5 DECEMBER 04
7-8
BRAINS AND VIRGIN
THE BARE LEG CLUB 8-10
WELCOME TO WORMWORLD
OPEN MIC POETRY
MONDAY 6 DECEMBER - CLOSED
TUESDAY 7 DECEMBER 04
PIANO NIGHT
OPEN KEYBOARD
WEDNEDAY 8 DECEMBER 04
THE VIOLET PETS
- LIVE
THURSDAY 9 DECEMBER 04
ALVA PARK
- JONNY'S OPENING
FRIDAY 10 DECEMBER 04
EYTAN
AND FRIENDS
SATURDAY 11 DECEMBER 04
HELGA
SUNDAY 12 DECEMBER 04
8-10
WELCOME TO WORMWORLD
OPEN MIC POETRY
...and in JANUARY...
ROSS BLAKE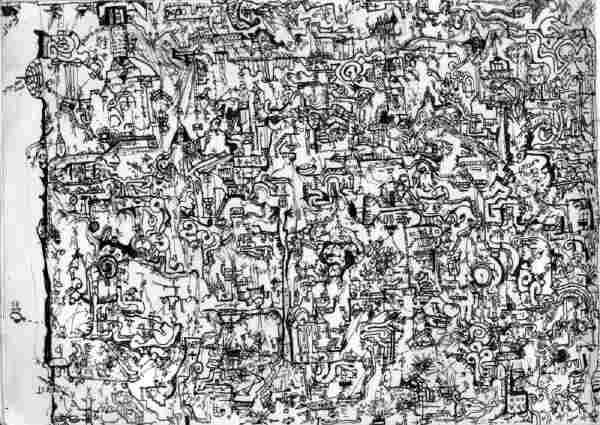 DEATHCHAMBER NO. 29 (2000)
_ _ ...check back later for more info!
  84-86 GREAT EASTERN STREET LONDON EC2 020 7739 6900